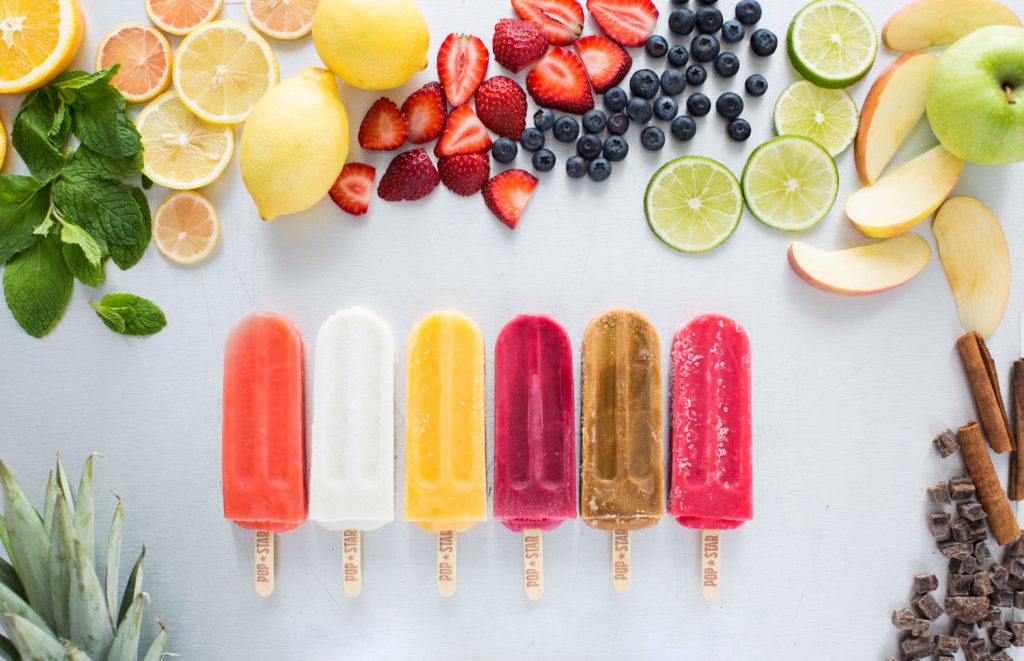 It's just the month of April and we all are already dying of the heat. If there's anything that can beat this malicious heat and keep us cool this summer it's POPSICLES! Those delicious, little joy of refreshments on a stick is all we need to survive through his summer. They are easy to make, they are chilled and packed with flavors. You can pick up any fruit or ingredient, mix it with ice, freeze it and done! You get amazing popsicles ready so easy. Isn't that GREAT!? Well, let's try some recipes and get ourselves back into our childhood.
1) Strawberry Popsicle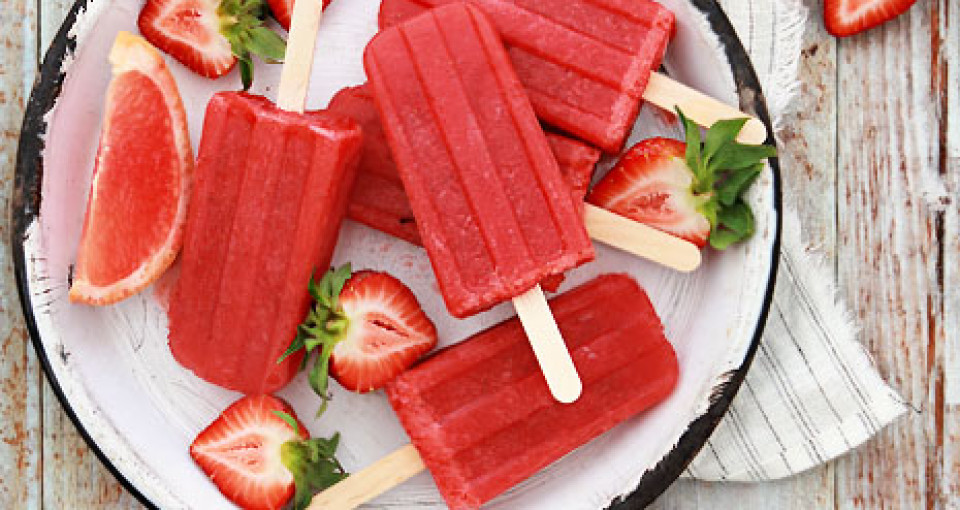 INGREDIENTS:
Strawberries – 100 grams
Sugar – 2 table spoons
Vanilla essence – few drops
A few ice cubes
INSTRUCTIONS:
Take a blender, add all the ingredients and blend. Keep the mixture thick and not smooth. There should be strawberry lumps. Add the mixture to popsicle molds and let it freeze for about 15 minutes.
2) Mango Shortcake Popsicle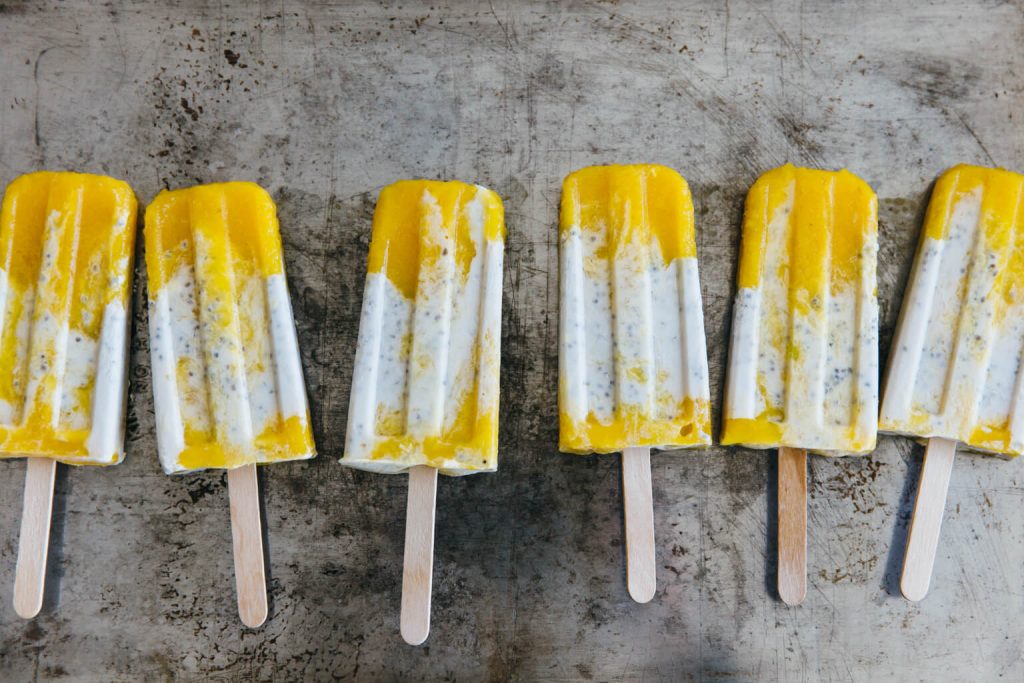 INGREDIENTS:
Mango – 6 cups
Organic Vanilla yogurt – 3 cups (or take plain yogurt and add honey and vanilla)
Macadamia nuts – 1 cup (chopped)
INSTRUCTIONS:
Mix mangoes in a blender/food processor. Layer yogurt and pureed mangoes in popsicle molds and freeze for an hour. Remove from molds and roll in macadamia nuts.
3) Cucumber Mint Popsicle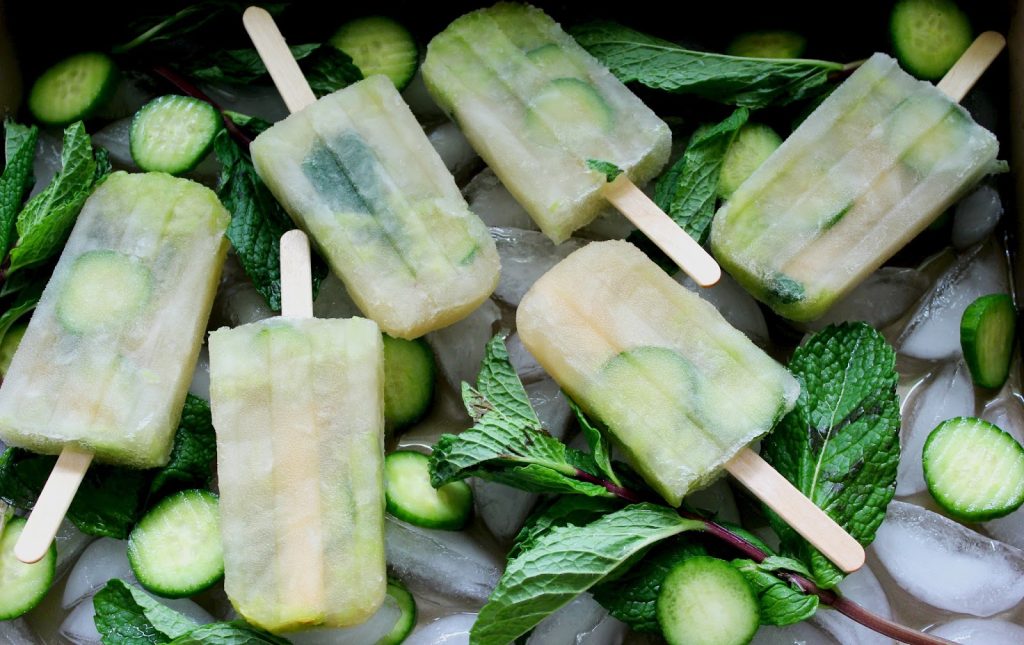 INGREDIENTS:
Cucumbers – 4
Mint – a bunch
Peppermint oil – a few drops
Fresh lime juice
Honey – 3 table spoons
INSTRUCTIONS:
Mix cucumbers in a blender/food processor. Strain pureed cucumbers through a strainer. Mince 6-8 mint leaves and blend with strained cucumber juice. Add squeeze of lime juice & honey. Place a mint leaf in each popsicle mold if desired. Pour in popsicle molds and freeze for 2+ hours.
4) Fudge Popsicle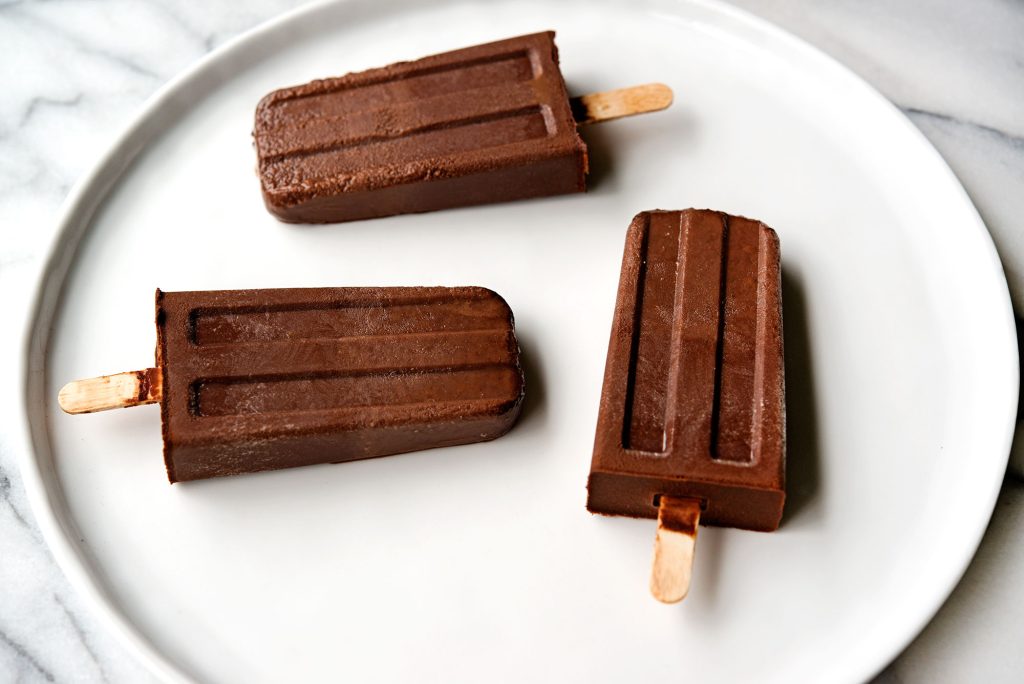 INGREDIENTS:
Coconut milk – 2 cans
Cream – half a cup
Cocoa – 4 teaspoons
Honey – 8 teaspoons
Vanilla – few drops
Salt – a pinch
INSTRUCTIONS:
Mix all ingredients in a blender/food processor. Pour in popsicle molds and freeze for 3+ hours.
5) Lava Flow Popsicle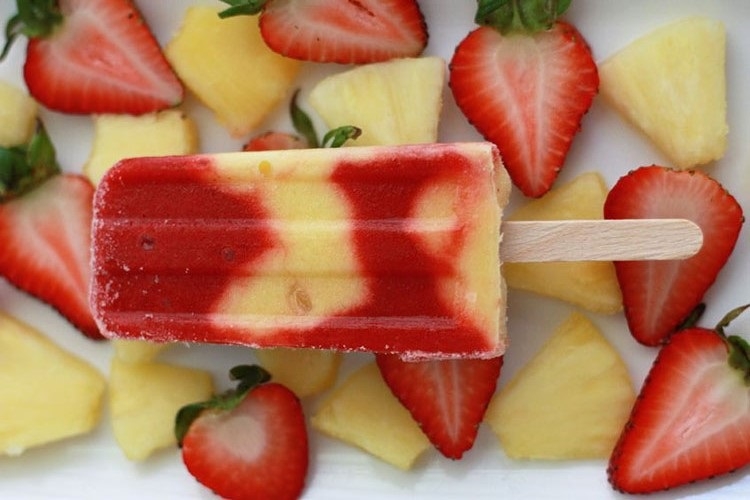 INGREDIENTS:
Pineapple – 1 and a half cup
Mango – 1 cup
Coconut milk – one and a half cup
INSTRUCTIONS:
Blend mango and pineapple separately, add coconut milk to both. Pour both the mixtures into a mold one by one, so as when they freeze, they look like lava as shown in the picture.
Enjoy your popsicles this summer and if you have more recipes or ideas, write to us [email protected]