There are numerous exercises that you can do to help build muscle, but fitness experts and personal trainers agree that push-ups are among the best. This exercise can be performed comfortably in any living space, in the comfort of your own home, a gym or a park. The biggest plus of the push-up exercise is that you can perform it anywhere you like and you do not need gym equipment for it. While you may adopt push-ups as a last resort exercise in the absence of equipment, they are perhaps one of the most effective workouts for strengthening and building muscles in your upper body.
Listed below are a few more benefits of push-ups: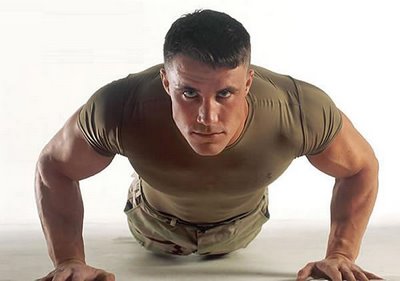 Stretch
The biceps and the back get a good stretch when you do push-ups. Hence, along with building muscles, you are also toning them. This helps keep you limber, and gives a good shape to the muscles you develop.
Cardiovascular health
Push-ups help to circulate blood throughout the body and are great for your heart and overall cardiovascular health. A healthier heart supports a healthier and long lasting life.
Human growth hormone
Push-ups help increase production of human growth hormone (HGH) which helps your muscles grow. If you are having a tough time bulking up, push-ups will certainly help you.
Posture
Push-ups protect you from injury by improving and correcting your posture. However, this is only true if you do them correctly. If you keep your back straight while doing push-ups, your body will keep that posture more often.
Compound exercise
Push-ups work out a number of different muscles in your body. They involve a large number of muscles, some of which we rarely use for other activities. This is one reason why people find it hard to do push-ups.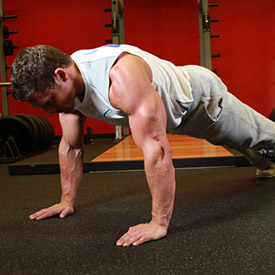 If you are looking to getting fit and maintaining good health, then push-ups can be a good start for you. Push-ups won't make you bulk up like most gym exercises that include weights do, so it is a good option you can rely on for overall muscle toning.