The grandeur of Bollywood celebrities is best expressed with their lavish houses around the city. Here we take a look at some celebrities and their houses.
Amitabh Bachchan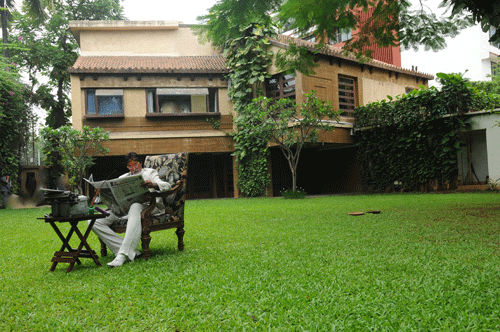 Amitabh owns three houses Jalsa, Prateeksha and Janak which are all located in the posh Juhu Scheme area of Mumbai, and are at walking distance from each other. The Bachchans initially used to stay in Jalsa, but after Abhishek Bachchan gained stardom they moved into the bigger Prateeksha. Janak is used as an office. Every Sunday, whenever Senior Bachchan is in town, he makes it a point to greet his fans outside his house, Jalsa. Fans, who know about his practice, start gathering outside the famous abode by 5 PM, so that they get to see this legendary star from as close as possible.
Shah Rukh Khan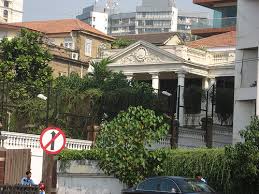 Shah Rukh has a palatial sea facing house named 'Mannat' in Bandra, Mumbai. The house has six floors each catering to a different need. It has a private cinema, a library, a gym and a few rooms for photo shoots. Shah Rukh lives with his wife Gauri, two children and sister Lala Rukh Khan.
Deepika Padukone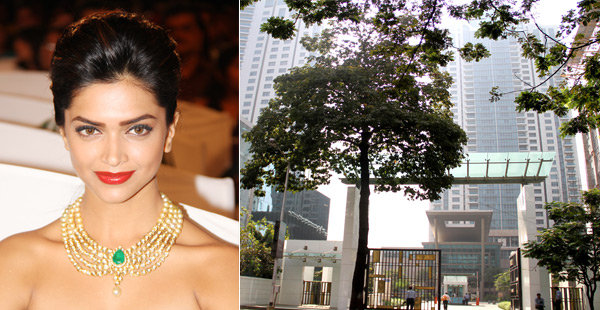 Daughter of legendary badminton player Prakash Padukone, Deepika stays in a four bedroom spread with three parking lots in the BeauMonde Towers near the Siddivinayak temple in Prabhadevi, Mumbai. It is on the 26th floor and is worth INR 16 crores. This apartment has been rumoured to have been gifted by her ex boyfriend Sidharth Mallya. But if it was indeed nothing but a rumour, then Deepika, who was 25 at that time, must be the youngest achiever in B-town to buy such an expensive house!
Salman Khan
This Khan can easily afford a lavish bungalow in the heart of Mumbai; but he chooses to stay in an apartment with his family! His building, Galaxy Apartments, is a landmark and also a tourist attraction in the area, just like his contemporary, SRK's Mannat. This superstar lives with his parents Salim and Salma Khan, Helen, Arbaaz Khan, Malaika Arora and their son, Sohail Khan and his wife and son, and his sister Arpita.
John Abraham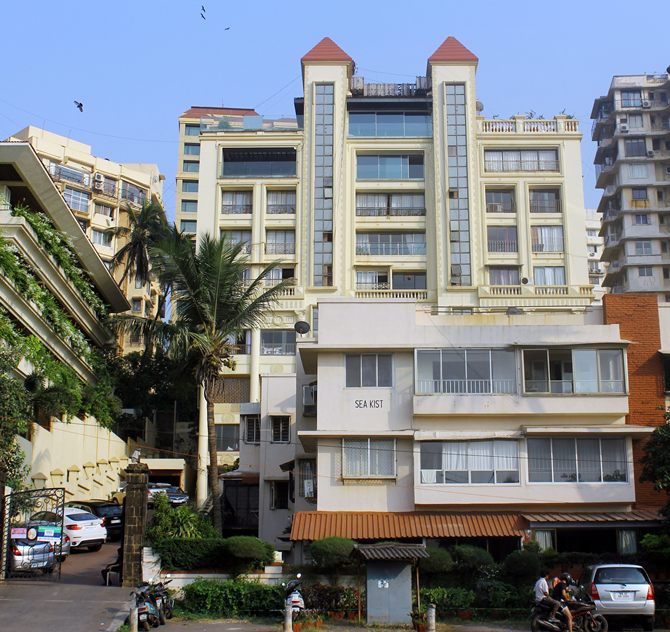 John Abraham's sea facing apartment is a duplex is located in Mumbai near the Arabian Sea and has a clear view of it. This house comes in the category of simple yet stunning. Each room of his apartment is finely planned and designed along with the apt furniture and accessories.