This year, children have gotten an early summer break, but are unable to move out of their homes as they continue to practice social distancing. Recently launched Disney+ Hotstar has some of the most engaging titles to keep children hooked through the day; in Hindi, Tamil and Telugu for Disney+ Hotstar VIP users and additionally, in English for Disney+ Hotstar Premium users. Parents can navigate through the kids-safe mode to access age-appropriate content, so they can keep a tab on what the children are viewing – stress-free!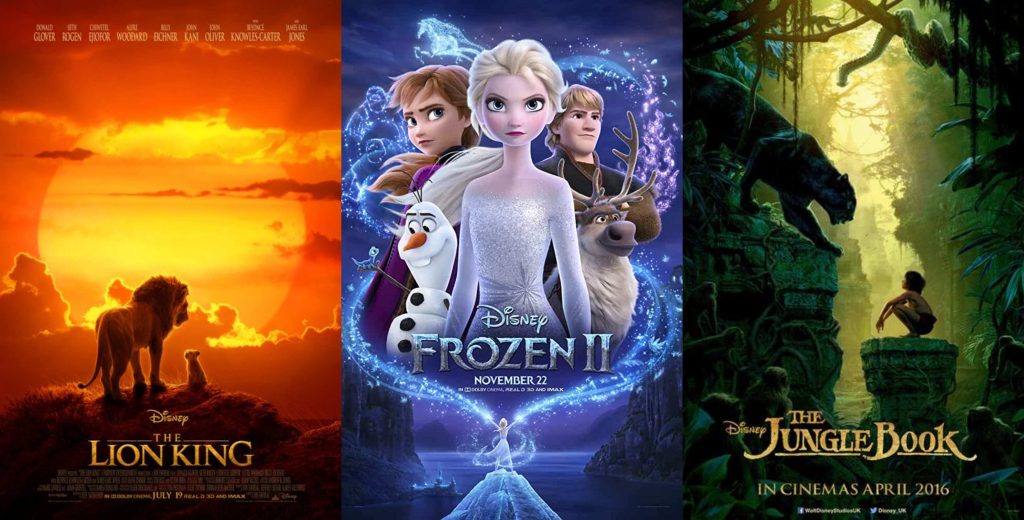 Here's a list of 10 recommended shows and movies for kids on Disney+ Hotstar Premium
The Jungle Book (2016)
After a threat from the tiger Sher Khan, a man-cub named Mowgli embarks on a journey of self-discovery with the help of panther Bagheera and free-spirited bear Baloo.
Frozen II
Anna, Elsa, Kristoff, Olaf and Sven leave Arendelle to travel to an ancient, autumn-bound forest of an enchanted land. They set out to find the origin of Elsa's powers in order to save their kingdom.
The Lion King
Simba idolizes his father, King Mufasa, and takes to heart his royal destiny but not everyone in the kingdom celebrates the new cub's arrival. Scar, Mufasa's brother, and former heir to the throne, has plans of his own.
Marvel Ultimate Spider-Man
Spider-Man battles evil with a new team of teen colleagues and training from S.H.I.E.L.D.
Mickey Mouse Clubhouse
Mickey and his friends Minnie, Donald, Pluto, Daisy, Goofy, Pete, Clarabelle and more go on fun and educational adventures.
The Incredible Hulk
Bruce Banner, a scientist on the run from the U.S. Government, must find a cure for the monster he turns into whenever he loses his temper.
Gaju Bhai
Meet Gaju Bhai the superstar of 'Jollywood', where everything is jolly good! Like a Bollywood pot-boiler this show has everything – Action, Comedy, Drama, Song & Dance! Gajubhai is so super that one dimension is not enough for him! Gaju bhai will always save the day no matter what!
Simple Samosa
Samosa is an enthusiastic hero with a warm heart, which makes him feel for his fellow citizens. Samosa is always ready for a challenge. If there's a problem he's going to solve it. Samosa exaggerates his heroic tales sometimes, but he'll always step up to remedy the situation, and help save the day!
Marvel's Avengers Assemble
The further adventures of the Marvel Universe's mightiest general membership superhero team.
Lion King's Timon & Pumbaa
Catch Timon and Pumbaa's with more Lion King characters!
Disney+ Hotstar launched in India with the promise of unmatched entertainment experience for families – with the world's best superhero movies, unrivalled animated films, popular kids programming, recently released Bollywood blockbusters, exclusive Hotstar Specials shows, unlimited LIVE sporting action, and much more.
Watch the magic of the world's best stories unfold on Disney+ Hotstar