4 Simple Recipes For All You Chaat Lovers
The monsoons are here, and for most people this means cutting back on eating snacks from roadside vendors. The increase in flies breeding in stagnant pools of water can cause an increase in health problems. Consuming food made in the open, chiefly those foods that are exposed to these pesky flies can expose you to typhoid and other waterborne diseases.
That's why we put together a list of some simple recipes for all you chaat lovers out there.
Also read: Enjoy Monsoons, The Healthy And Happy Way!
Dahi Papdi Chaat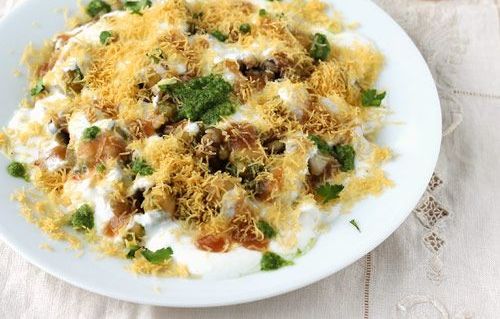 All you need for this delectable dish is some puris, green chutney, sweet chutney, chopped onions, mashed potatoes, boiled chickpeas and sev. Place 6-7 puris on a wide serving plate and layer each of them with a spoonful of mashed potatoes and boiled chickpeas. Next, add a teaspoon each of green chutney, sweet chutney and some sweetened curd. Sprinkle chopped onion and top off the dish with some sev and chaat masala for taste.
Idli Chaat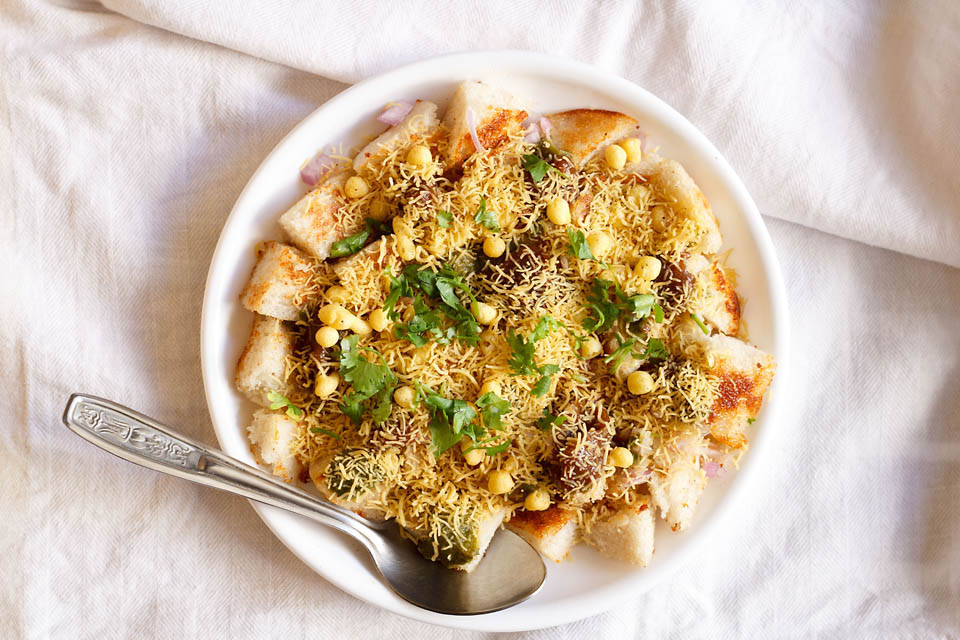 Here's a chaat recipe that you can make out of leftover idlis! It's great for people who like to have their idlis a little extra spicy. Simply chop up some idlis into bite size pieces and fry them on medium heat until they are golden brown and crispy. Place the fried idlis on a plate and add some finely chopped onions and tomatoes. You may spread a nice layer of sweetened curd on top of the idlis too. Don't forget to add green chutney and sweet chutney according to your taste. Finish off the dish with sev, salt, cumin powder and chaat masala. Remember to serve this dish immediately, as the idlis won't taste good soggy.
Cornflakes Chaat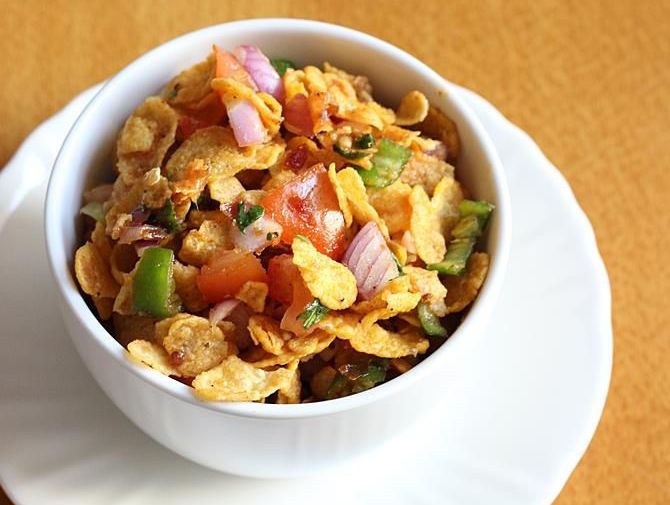 A unique twist on regular chaat dishes, cornflakes chaat is a quick and easy snack that you can even take to office. The best part about this dish is that you don't need to use any chutneys while making this dish. Simply take 1 small chopped tomato, 1 chopped green chilli, 1 large date mashed, about two tablespoons of finely chopped onions and lightly mash everything in a bowl. Set the bowl aside so that the ingredients release their flavours and blend well. Add cornflakes to the mix, sprinkle some salt, cumin powder and chaat masala. Toss everything well and serve. You may also add 1 teaspoon of warm ghee and a dash of lemon juice for added taste.
Also read: Mouth-watering cornflakes recipes your kids will love
Oats Chaat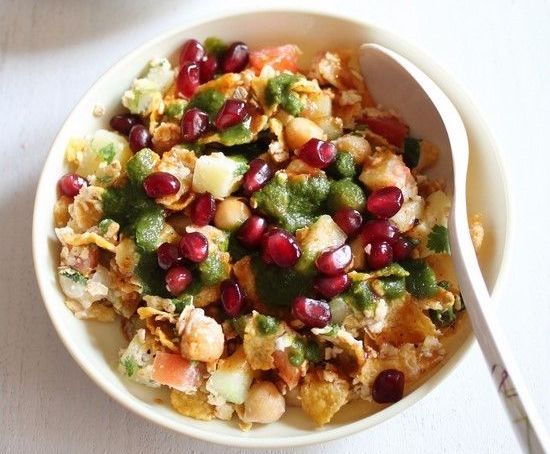 This recipe is something that is healthy and doesn't take up too much of your time either. All you need to do is dry roast some oats in a pan on a low flame. Allow it to cool completely. In a bowl, add some chaat masala, yogurt and jeera powder and mix well. Also add some sweet chutney and green chutney to the mix. Add the oats along with chopped cucumber, pomegranate, sev and boondi to this yogurt mix and stir well. You can season the dish with some chaat masala to give it that mouth-watering flavour.
Also read: Quick and Healthy Oats Dosas
Now that we've shown you how to make these quick and tasty chaat recipes, do give them a try. We are sure you'd be more than pleased with the outcome!