While all diabetics are told to steer clear from all things sweet, dates are one such sweet thing that doctors might advise you to eat, in limited quantities nonetheless. Dates are naturally sweet, and are a good substitute for anything sugar when you feel that craving for something sweet. Since dates in moderate quantities aren't harmful for diabetes, here is a diabetic-friendly dessert recipe that is perfect for that persistent sugar craving!
Also read: Coffee Meringue – The 16-Calorie Sin-Free Dessert
DIABETIC-FRIENDLY DESSERT RECIPE – DATE SQUARES
Ingredients:
For the bottom and top layer:
Little less than 1 cup all-purpose flour (maida)
1 cups oatmeal (plain oats)
A pinch of salt
1/3 cup Sugar Free (or any other sugar substitute)
1/3 cup salt-less butter (margarine)
For the center filling:
250 grams dates (regular dates)
½ cup hot water
1/4 cup Sugar Free (or any other sugar substitute)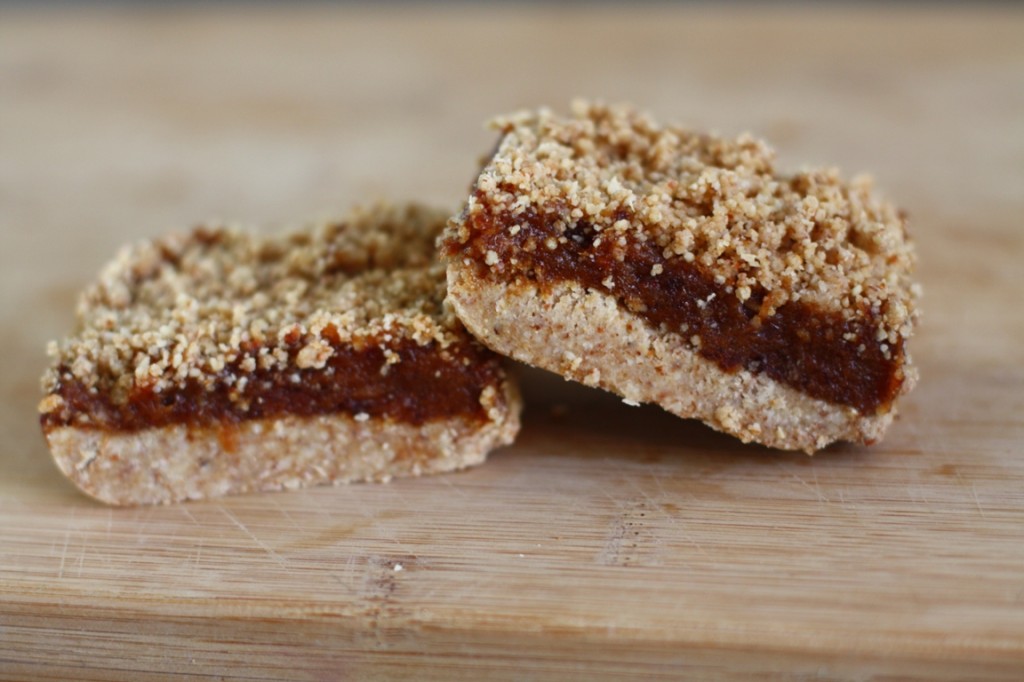 Method:
For the center filling:
De-seed the dates.
Mix the dates with the water and ¼ cup of sugar and cook on a medium flame.
Keep stirring occasionally. You need to reach a thick but smooth consistency devoid of any lumps.
Add more water if you feel the water evaporates and you still feel the mixture needs to cook for longer.
Once you achieve a smooth and uniform consistency remove from the flame and set aside.
Also read: For The Coffee Lovers: Our Easy-To-Make Coffee Variation Recipes
For the bottom and top layer:
In a bowl, mix all the dry ingredients i.e. flour, oats, sugar and salt. Stir well.
Let the unsalted butter soften before you begin to work with it.
Once it has softened cut it into cubes add them to the bowl with all the dry ingredients.
Fold the butter into the dry ingredients well, forming a crumbly sort of dough.
Also read: Yummy Desserts Made With Cheese For The Cheeseoholic
The baking:
Grease a 4 x 6 inch brownie pan with some butter. You can also use a baking parchment for the same.
Spread half of your top and bottom layer mixture onto the pan. Using your fingers or a spatula even it out and spread it across the surface of the pan. Press down gently.
Now take your date filling and spread it evenly over this bottom layer.
Take the remaining half of your top and bottom layer mixture and scatter it evenly over your layer of date filling.
Place the tray into a pre-heated oven and bake for 20-30 minutes at 190oC.
Once it's done, remove from the oven and let it cool down in the tray itself.
Cut into 2 inch squares. This recipe should yield about 12, 2 inch squares.
The best part about this diabetic-friendly dessert recipe is that it will be loved and enjoyed by one and all, not just the diabetics. Do try it out!