There is never a shortcut to pampering your girlfriend. Pampering her can't be bought with a diamond ring or moving into a new house. Pampering a woman doesn't come cheap nor is it too expensive. All that you have to do is show the effort you put to make her happy and she will instantly feel pampered. In order to touch her heart you don't need money, all that is needed is effort. If you think that a modern day woman doesn't need silly pampering, then my friend, you are mistaken. It's the simple things in life that matter the most to them. Every woman needs to feel special and taken care of. Keeping that in mind, here are 6 ways how you can pamper your girlfriend.
Give Her A Relaxing Head massage:
Giving your special girl a head massage is one of the most uncommon ways to pamper her, but this is one thing that will hit her soft spot. When she returns home tired from work, offer to give her a head massage using exotic oils. To set the ambience use a lot of scented candles as it gives a soothing and calm vibe. With this beauty therapy, you are hitting two targets with one arrow.
Make A Special Meal: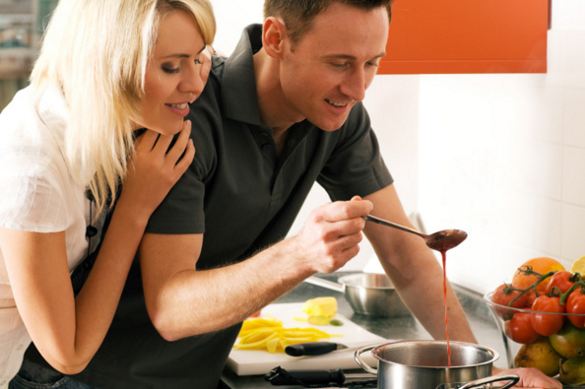 Women are always considered to be the cooks in the house. For once it's good to step out of the traditional role and take over the kitchen for her. I know you'll make her the best dish, after all the best chefs in the world are men! Cook a dish that she used to love as a kid, it will give her a feeling of nostalgia and she will appreciate the fact that you know her likings with food.
Also read: Signs That You Have An Extremely Possessive Girlfriend
Give Her A Foot Massage:
Women love high heels and high heels give them sore feet. You cannot talk her out of wearing heels but you can definitely give her a relaxing foot massage when she complains of aching feet. It will make her feel comfortable and also turn her on. It is the best way to improve your intimacy.
Also read: 5 Reasons Why Dating A Tomboy Is The Best
Bubble Bath: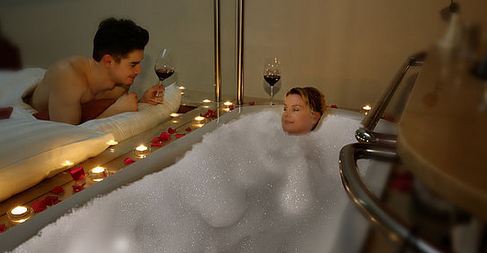 A nice warm bubble bath for your girl is something she will really love. If you really want to set the mood play some romantic music, it's a perfect blend. Don't forget to wait outside the bathroom with a warm fluffy towel.
Show Her How Much You Love Her:
One thing that most women love is surprises. You could give her surprise hugs and kisses. Don't know how you do it? If your girlfriend is sitting at the dining table or on the sofa, come up behind her and give her a kiss on the neck or a nice bear hug around her love handles. Women are suckers for such things and if you plan to go the extra mile, half your work will already be done 😉
Also read: What Makes Her Your Perfect Better Half
Gifts Customized By You: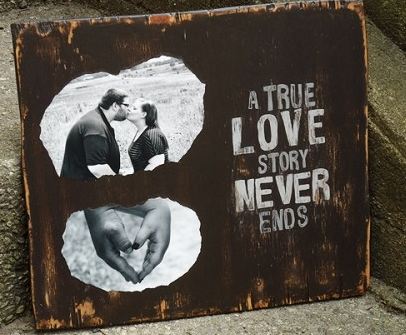 You can give her gifts but they will please her only if she feels that you have put your heart into it. The gift need not be expensive but it has to be customized to her needs to make it worth anything. For example you can give her a picture collage of all your special moments together. Don't try to give her things she needs (a treadmill or vacuum cleaner), give her things she wants.
Every girl deserves to be pampered time and time again. Have you pampered your girl lately? What are you waiting for? Go and give her the pampering she deserves.