Most people think that having a dog means spending a lot of time at home. However, your dog needs exercise too, just like you. Your dog needs to experience fresh air and would feel claustrophobic all day in the house, just like you would. So, here are a few things you can do with your dog outdoors.
(Also read – Things that may destroy your dog's spirit)
Walks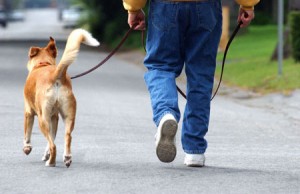 Walks are a great way to bond with your dog. Take him for a long walk and enjoy fresh air while you get to meet people as well. This way you're giving your dog the exercise he needs while you get the mini workout too! Best of both worlds! Make sure you carry a spare bag, however, since outside is not a pooping place for your dog!
Go to the park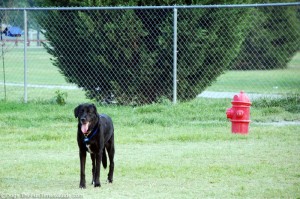 A park with grass is a great place to play with your dog. Just like your children, if you have any, would like to go to the park and roll on the grass, so would your pooch.
(You may find this interesting – Foods that can poison your dog)
Swimming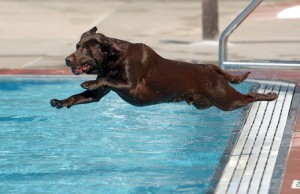 Get your pooch in the pool if it is allowed, or take him to a river or lake for a swim on a hot summer day. The water helps cool the heated skin and offers an alternative form of exercise when it is too hot outside.
Hiking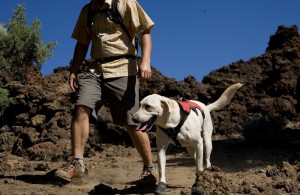 Your dog loves the outdoors and hiking would be a good exercise for him, especially when it means bonding time as well with you!
(Try reading – Things to consider before bringing home a dog)
Games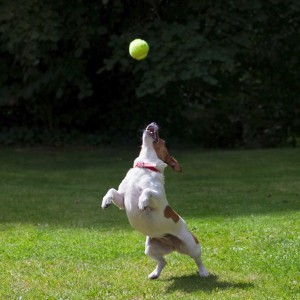 Take your dog to the backyard or the building playground and play catch with your dog. Use a ball, a frisbee or a baton to make him improve his reflexes as he fetches.
Vacations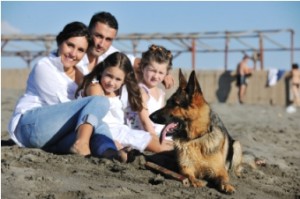 Instead of keeping your dog home or at a dog crèche, take your dog along with you on your vacation. He will love it if you care that much!
(Also read – 4 reasons why you should adopt a homeless dog)
If you have decided to parent a dog, make sure you love it and care for it like you would as a proper parent! Do not neglect it because it is an animal!