At times, in this fast-paced life we hardly find time to spare for vanity. Hence, you may find yourself rushing through your makeup routine more often than not. While taking the easy way out is okay at certain times, some of the beauty shortcuts are best avoided. It must be understood that beauty does not come with the swish of a wand. Here is a list of some beauty shortcuts to avoid.
Sleeping with your makeup on:
Makeup certainly makes you look pretty and helps you feel more confident. But if you are too lazy to remove your makeup before bed, you might do a lot of harm to your skin. Sleeping with makeup enlarges the pores which may lead to bacteria that would only bring more acne. Be sure to use a good cleanser to remove your makeup. Coconut oil is also an effective natural option for makeup removal. But be sure to use a toner afterwards to help close the pores.
Applying makeup over makeup:
In a bid to save time, some women tend to apply makeup on a face that already has previous makeup on. This must be avoided at any cost, as too much makeup will harm your skin and clog your pores resulting in blackheads.
Avoiding sunscreens: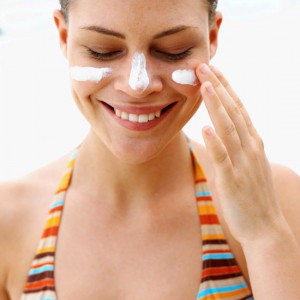 Stepping out for a lunch date and it is bright outside? Taking a trip to the beach? Planning to go shopping on a sunny afternoon? Don't forget to apply sunscreen. The sun's harmful UVA and UVB rays can profusely harm your skin and in the long run it may lead to different types of skin cancer.
Using dirty makeup brushes:
Using an unclean brush to apply makeup will badly contaminate your skin. When it comes to skin care, one cannot take any chances. If you don't have time to clean your brush, use a new spare one.
Heat-styling wet hair: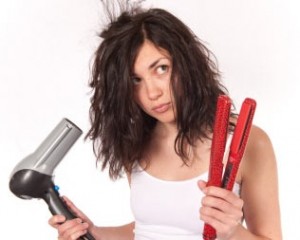 While it is alright to blow dry your hair once in a blue moon, try not to heat-style your hair very often. Too much blow drying or ironing could damage the hair beyond repair. Your hair may become dry and brittle and lose its shine. If it's really necessary to use a drier, make sure you keep the temperature not very high.