When it comes to Bollywood celebrities, luxury is a word that is easily associated while describing them. Luxury houses, luxury amenities and how can we overlook their luxury cars. Here we take a look at some lavishly spending Bollywood celebrities and their mean machines.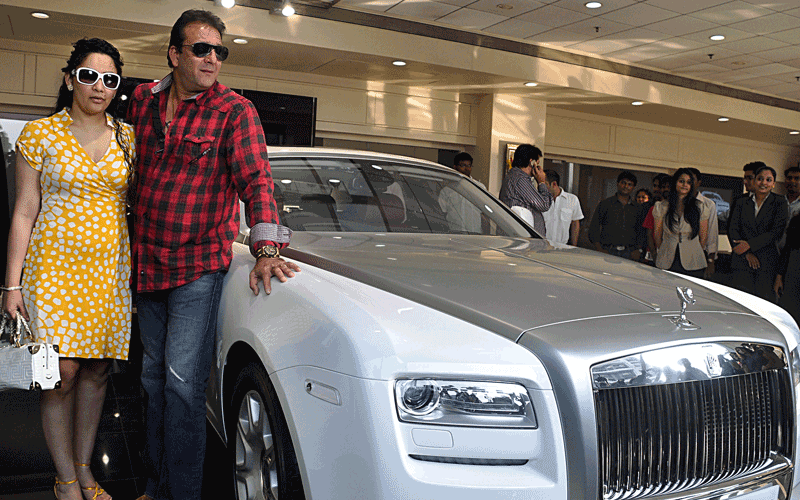 Sanjay Dutt
Car crazy Sanjay Dutt is a proud owner of a bright red Ferrari 599 GTB. The estimated prize is somewhere close to Rs. 5.5 crore for this car. Besides this, he also owns a whole fleet of cars including a Porsche SUV. Sanjay gifted his wife Manyata a Rolls Royce Ghost on the birth of their twins.
Twinkle Khanna
Akshay Kumar's wife is one of the few Bentley owners in Mumbai. Gifted by Akshay, this car is said to be worth around Rs. 3 crore.
Sunil Shetty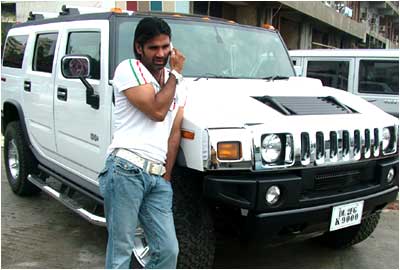 Sunil owns a civilian version of the Hummer H3 which is used by the US army. This car costs approximately Rs. 1.5 crore.
Amitabh Bachchan
Vidhu Vinod Chopra gifted Amitabh Bachchan a Rolls-Royce Phantom while working with him for the movie 'Eklavya'. This car is the costliest in Amitabh's collection.
Abhishek Bachchan
Amitabh gifted his son, Abhishek, a luxurious Bentley Continental GT on his 31st birthday. This car costs more than two crore and has sophisticated touch screen controls and rotary switches.
Ajay Devgn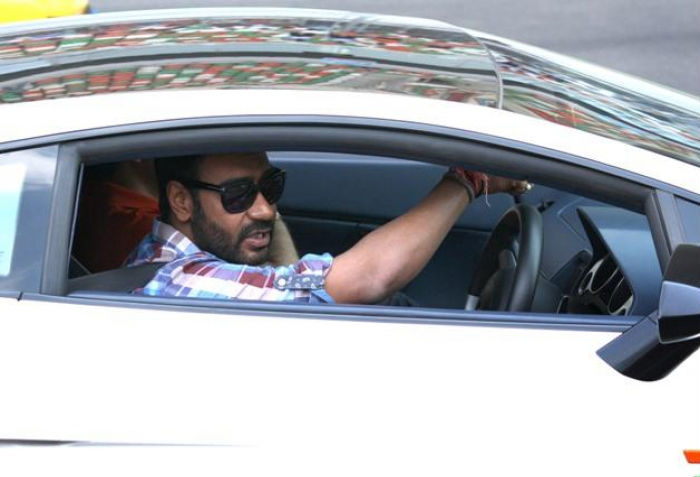 It is a well known fact that Ajay is a car fanatic. This car crazy actor has a BMW Z4, a Maserati, a Ferrari and a Mercedes Z-class. Quite an impressive collection, we'd say!
Shilpa Shetty
Not too long ago, Shilpa received a Lamborghini from husband Raj Kundra. This car, besides being one of the fastest cars ever, costs a whopping Rs. 3.6 crore.