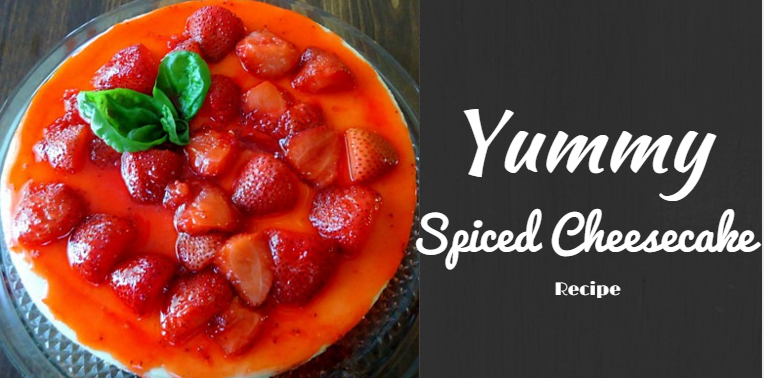 It's December and Christmas is not very far away. This is time to look for delicious festive recipes to make the celebrations a tad special. So we have come up with a yummy and creamy spiced cheesecake recipe that will add warmth to your celebrations. Check out this easy recipe and try your hand at it.
Get The Ingredients Ready:
200gm of digestive, broken to crumbs
300gm cream cheese
3 beaten eggs
1 tablespoon vanilla extract
½ teaspoon nutmeg powder
25gm plain flour
350ml crème fraiche
Zest of 1 orange
Juice of ½ an orange
¼ cup icing sugar
½ teaspoon mixed spice
3 tablespoon toasted flaked almonds
175gm golden caster sugar
50gm unsalted melted butter
250gm strawberries, sliced
Also Read: Incredibly Easy Shahi Tukda Inspired Dessert Recipe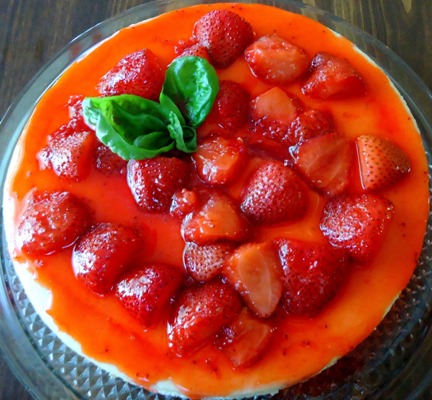 Let's Start Baking:
Preheat your oven to a 150C. Get a round, 20cm tin container with baking paper and set it aside. Make sure the container has a removable base. Blitz the digestive biscuits into fine crumbs. Then add melted butter and blitz again to bind them together. Now place the crumbs into the baking tin and spread it out evenly to form a nice bottom surface for the cheesecake. Place the tin in the fridge while you prepare the creamy filling.
Also Read: Diabetic-Friendly Dessert Recipe – Date Squares
Take a large bowl and mix cream cheese, caster sugar, flour and the spices. Now slowly stir in the crème fraiche, vanilla extract, eggs and zest of an orange until the mixture is beautifully blend together. Next, carefully pour this mixture into the baking tin and place in on the lower shelf of your preheated oven.
Also Read: 5 Quick And Easy Pasta Recipes
After baking the cake for about 50-55 minutes, turn off the oven and leave the cheesecake to cool. The cake should be slightly wobbly in the center and firm around the edges. Once the cake has cooled, place it in the fridge for 3 hours or more to chill.
Also Read: 3 Super Easy Super Tasty Recipes Using Jam
Mix together sliced strawberries, icing sugar, orange juice and a little brandy if you like, and set aside. Take out the chilled and set cheesecake from the fridge, open the tin and place it on a large serving plate. Now top the cheesecake with the syruped strawberries and sprinkle flakes of toasted almonds. You may now devour this pillowy and creamy spiced cheesecake.
Also Read: 4 Simple Recipes For All You Chaat Lovers
This can be the perfect Christmas dessert surprise for your family. It is easy to make and tastes out of the world. Follow this spiced cheesecake recipe and impress your guests this festive season.