When one hears the words 'dog training' they are usually in a dilemma about what to do. It can be confusing if you're not exactly sure on how to conduct dog training sessions. You may have seen many dog trainers who effortlessly train pets to be more obedient, which leaves you in awe as to how they do that. Well, it's not rocket science.
Here are ways that will help you to learn dog training sessions easily.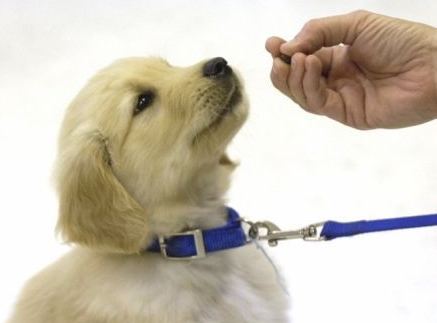 Lifelong training sessions:
This is a never ending procedure, a dog will keep learning something new for the rest of his life and so will you. But it is always good to start with obedience training as it brings about good behavior in dogs. One thing that you must know is that there is never a bad dog; it's just that the owner is ignorant. It is very important to choose an appropriate method of obedience training for your dog, it could be by giving him a treat on doing a good job or by just saying "Good boy". All this depends on how you want to go ahead with the training.
Short training sessions:
Every training session must be kept as short as possible. If you keep the session too long, the dog will obviously get bored of what he's been asked to do and will just ignore your command after a period of time. The long sessions can cause serious repercussions on the dog; he might get aggressive and bite anyone. Each training session of the dog should not be more than 15 minutes.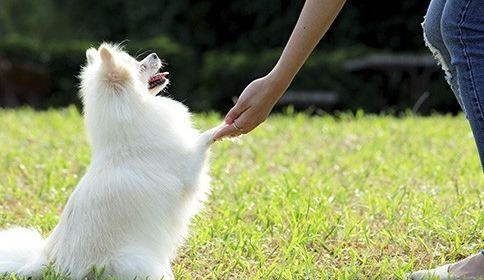 One command at a time:
It is always better to stick to one command per day. This will make it easier for your dog to learn that particular command in less time. No doubt dogs are smart animals, but by teaching him too many commands one after the other you are confusing him. Eventually he will make a blunder of the entire session. I'm sure you wouldn't want that to happen. Once you are confident your dog has learnt that one command perfectly, you can then move on to the next one.
Distraction should be at an all time low
Always remember to have your dogs training sessions in an area that is away from any sort of distraction, especially when it is a new command that is being taught to him. Too much noise during the training is a distraction for the dog as he won't give his hundred percent to the command. It is always advisable to start the training in your living room. After a couple of weeks, when your dog can withstand the distraction you should take him to a dog park where you can continue the rest of his training.
Training sessions should end positively
Always end your sessions on a positive note. Like we mentioned earlier, you wouldn't want to stretch your session for too long. Keep it short and sweet, and reward your dog with a treat for his good behavior. By doing all of this, your dog will himself have fun and enjoy the training sessions.
You just need to follow these few simple rules and watch how your dog will keep on delighting you. Make sure you remember these tips well. When you realize how effective these steps are, don't forget to tell your friends about it. Good luck! 🙂