In my opinion, meringues are THE secret star dessert. Why, you ask? These cute chewy clouds are so light and airy, with just the perfect amount of sweetness to teleport you straight to heaven. Although meringues are often associated with French, Swiss, and Italian cuisine, what makes them such a big hit is that they go well with almost any type of table spread! And the cherry on top is that they are low on calories – yay! Try these 16-calorie coffee meringue for your next guilt-free indulgence. Here's the super easy recipe!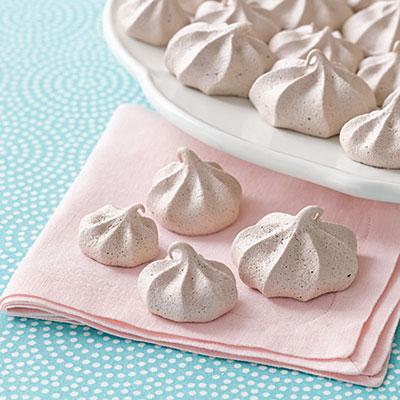 Ingredients:
3 large egg whites
½ tsp cream of tartar (substitute – lemon juice)
3/4th cup sugar
½ tsp vanilla extract
1 and ½ tbsp instant coffee powder
1 tbsp roasted coffee beans (optional)
 Also read: Easy-To-Make 15-Minute Chocolate Dessert Recipes
Method: In a bowl, beat the egg whites with the cream of tartar (or lemon juice) until it forms soft peaks. Add the vanilla and coffee powder and continue beating until shiny. Spoon this mixture in 2-inch mounds on a cooking parchment-lined baking tray (spaced 1 inch apart) and place a coffee bean on each mound. Bake in the oven (at 200C) for an hour or until the meringues are light brown and fluffy. Turn off the oven and let the meringues stand in it for another hour. Remove them carefully by sliding a greased spatula or butter knife under each mound and serve immediately or store them in an airtight container.
Also read: 10-Minute Homemade Chocolate Fudge Made The Traditional Way
How easy was that!