Winter is setting in, and with it our appetite is increasing. It is only natural to feel hungrier in winter, as our body needs more food to generate more heat this time of the year, so snacking between meals becomes unavoidable. Gorging on hot bhajiyas and pakodas with a cup of chai or coffee will never get old, but why not try something new as well! This spinach and chickpea fritters recipe is perfect for a cold winters evening and is easy to make.
Also read: Creamy And Delicious! Easy Steps To Make Baba Ghanoush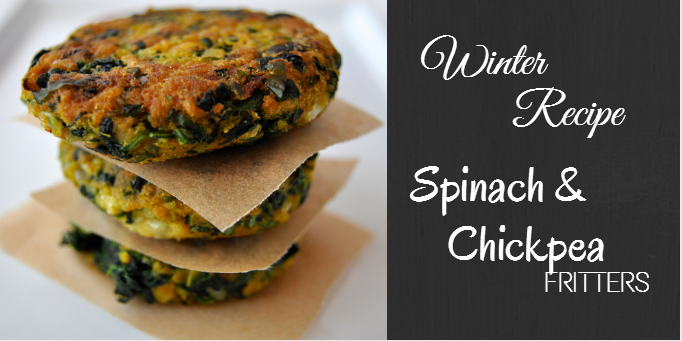 Ingredients:
1 cup boiled chickpeas (Kabuli channa… coarsely chopped)
1 cup chickpea flour
1 ½ cup blanched, drained and squeezed spinach (palak) (coarsely chopped)
½ medium sized onion finely chopped
2 finely chopped green chillis (hari mirch) (optional)
¼ cup corn flour
1 tablespoon minced ginger (adrak)
¼ teaspoon black pepper (kali miri)
1-2 teaspoons red chilli powder (lal mirch powder)
1 teaspoon cumin seeds (jeera)
¼ teaspoon baking powder
Salt to taste
Vegetable oil for deep frying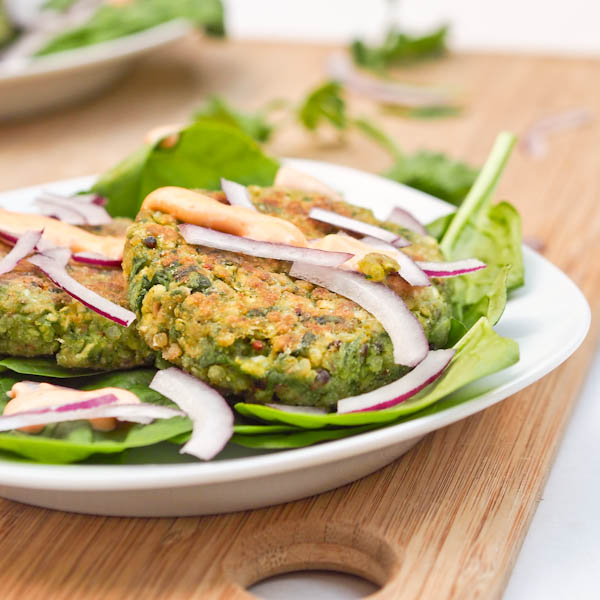 Also read: Yummy Desserts Made With Cheese For The Cheeseoholic
Method:
Mix together the chickpea flour, chopped green chillis, corn flour, black pepper, cumin seeds, baking powder and salt to taste in a bowl.
Add to the bowl about 2/3 cup of water and whisk until a smooth batter is formed. Add the chopped chickpeas, spinach, onion, and ginger to the batter and mix well.
Heat oil in a heavy bottomed non-sick pan (kadhai). Take sufficient oil for deep frying.
Drop heaped tablespoonfuls of the thick batter into the hot oil. (Take care not to overcrowd the pan; fry in batches. Keep frying for about two minutes or till the balls become slightly gold in colour. Line a dish with paper towels and transfer the fried balls on it to soak up the excess oil.
Let the balls cool slightly, and then with your hands, press down the balls into discs that are about 1/3 of an inch thick.
Return the spinach and chickpea fritters discs to the pan, and fry until they get a beautiful dark golden colour and become crisp. It should take about 1 minute.
Transfer to a tray liner with paper towels, to drain the excess oil.
Spread it in a serving dish with a side of your favourite chutney as a dip.
Make these yummy spinach and chickpea fritters even better by coupling them with one of our delicious coffee or tea recipes. Bon apetit!