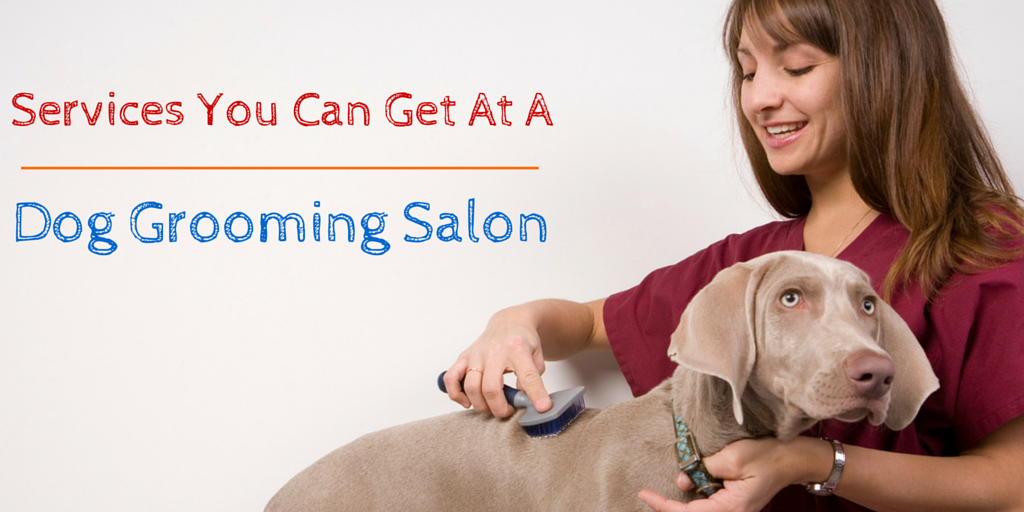 First of all, yes, there are salons for dogs as well. And they've got way more crowd than you probably think. Trends have changed, and it's not just the owner who is the one with all the bling, dogs can flaunt their personal style statement too. It isn't just about taking care of your dogs now; it's much more than that! Here are some generic and a few special services you could get at a dog grooming salon.
Also Read: 7 Places To Take Your Dog For A Delightful Outing
So let us list the typical, generic ones first.
Bath, Haircut And Wash: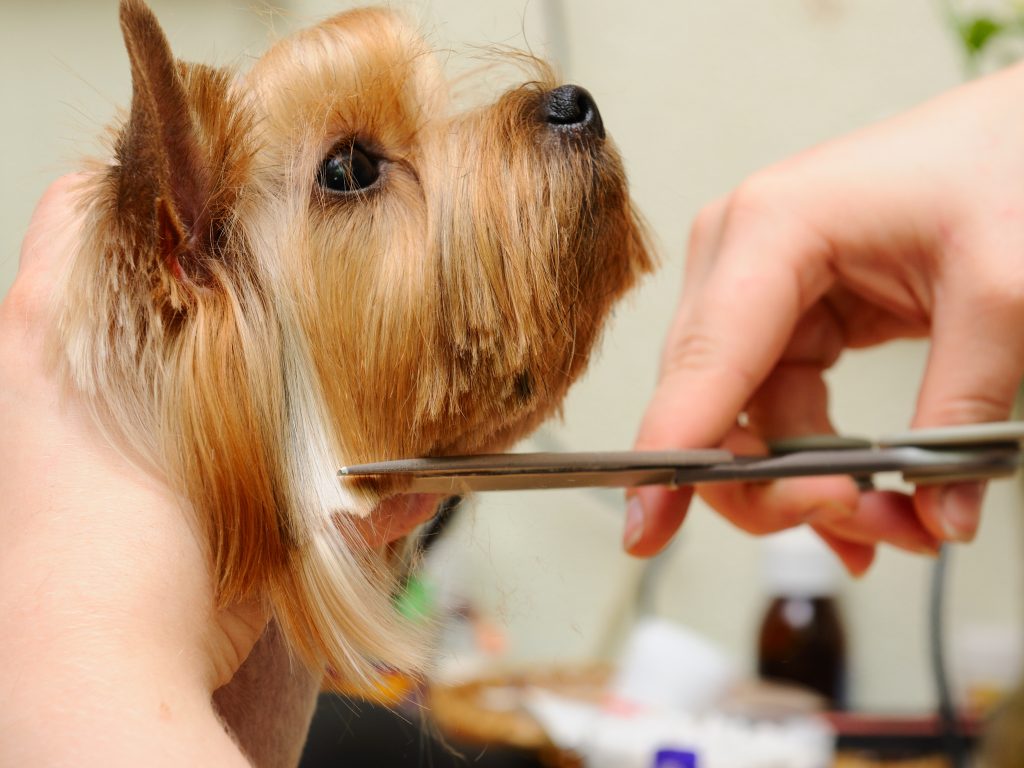 This would be a generic service, where the dogs are given a bath and a haircut. In case you want to splurge a little more, you could get a top up and get your dog shampooed and conditioned as well. And if you are still willing to spend some more, you could get a tick and flea removal done for your pet.
Aromatherapy: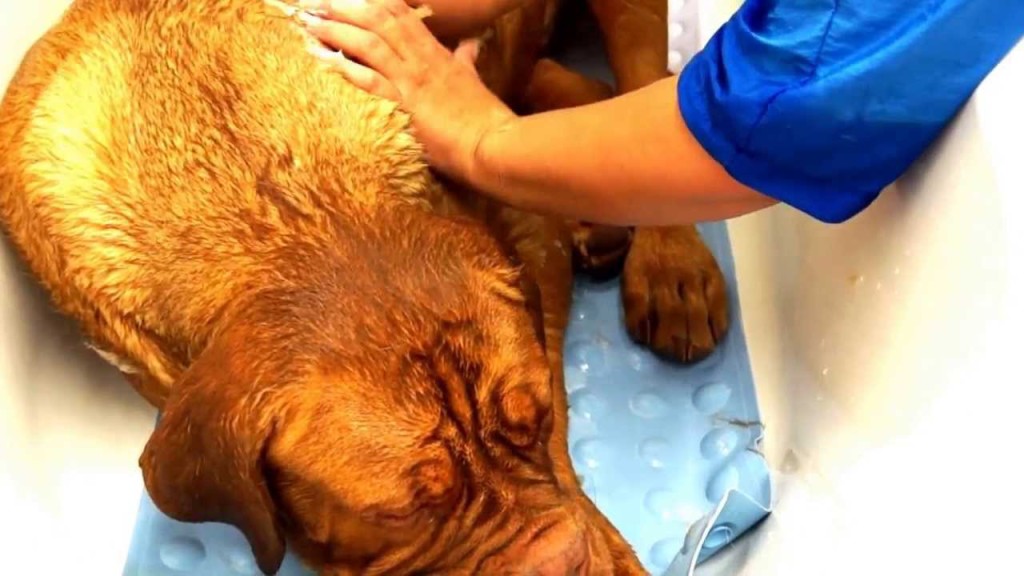 Hey, your dog has skin too, and it needs care just as you do. Aromatherapy is known to ease tension, improve skin and a lot of other things. So, if it can work for us, it works for the dogs as well.
Nail Services: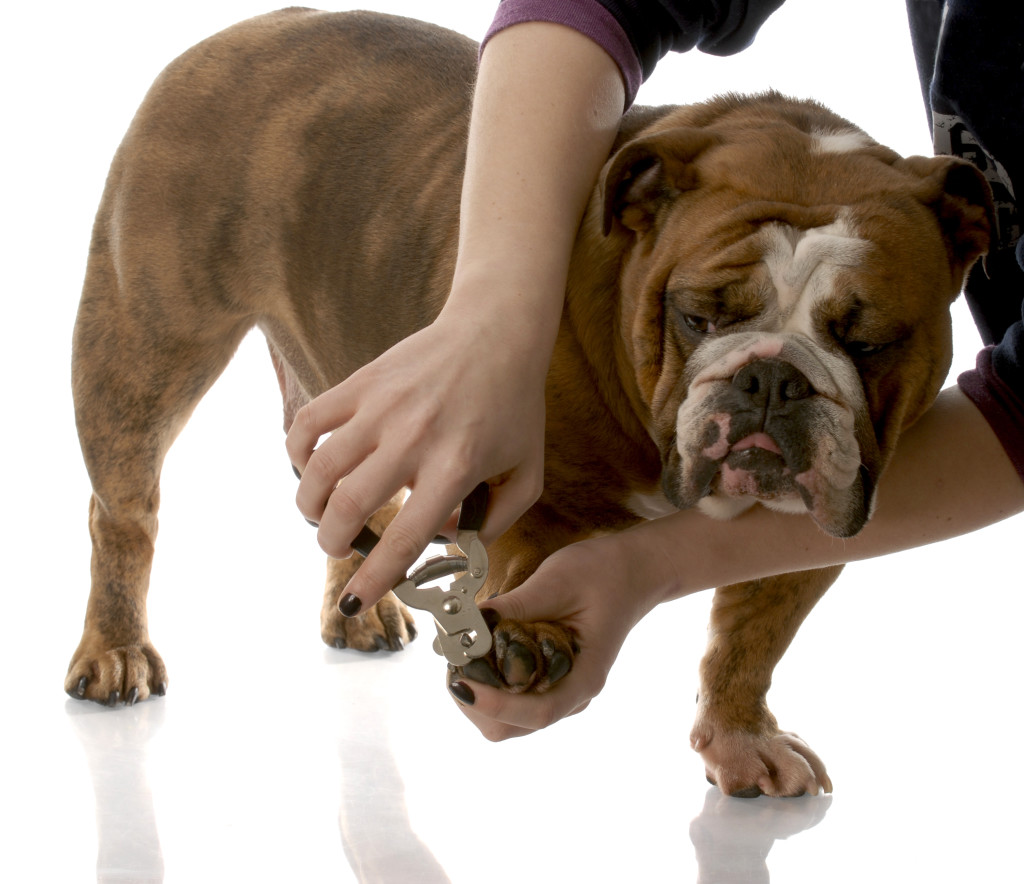 Yes, there are trimming, filing, grinding and many other nail services that can be availed. What's more, you could also gift your dog a pedicure. You wouldn't want them to claw you in their excitement; so, yes, these services will not only clean them up but also smoothen their nails.
Also Read: Tips For Long Distance Travel With Your Pet
Ear Cleanup: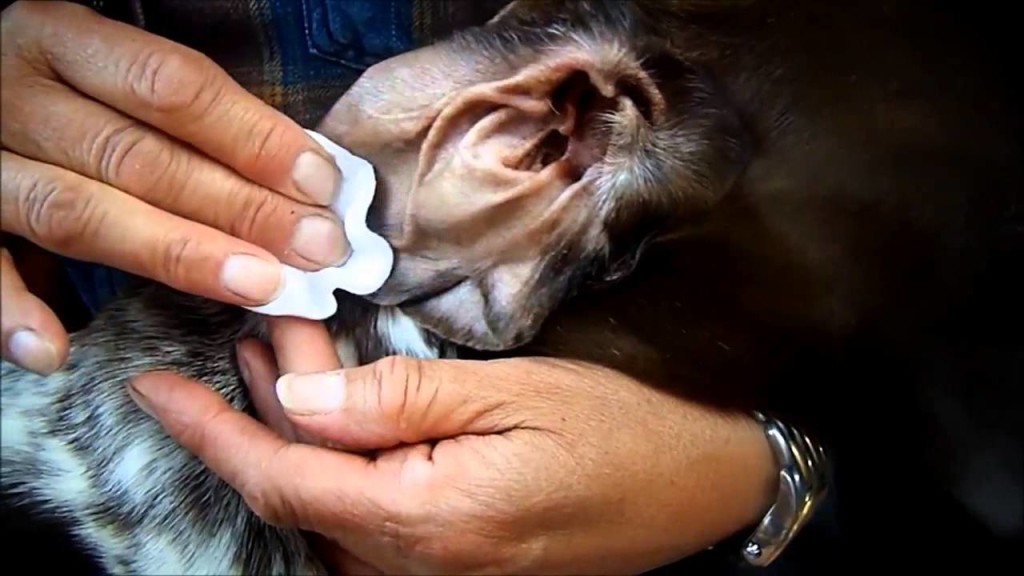 You can't use your cotton buds here, right? Your dog's ear cleaning needs are different and need to be taken care of. Salons offer various ear cleaning and ear flushing services. So, make good use of it for your pet.
Now let's talk about the special services these pet grooming salons offer.
Stenciling: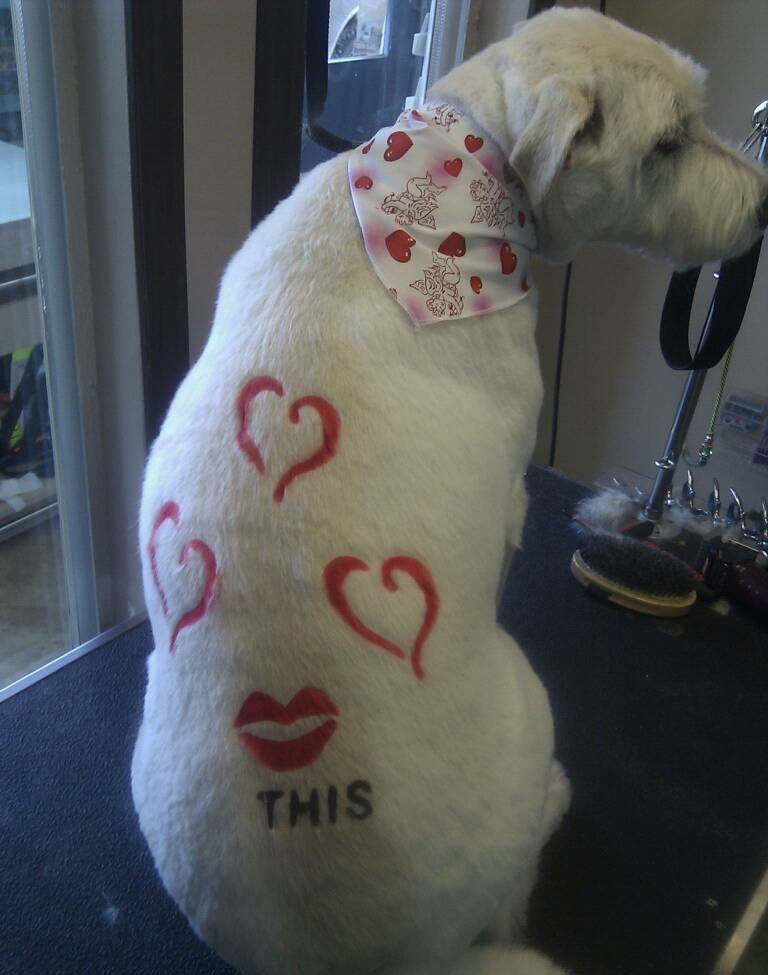 Stenciling is nothing but painting or drawing stencil based shapes on your dog. Yes. It's a thing. You could get basic geometric shapes, designs, hearts, etc stenciled on your dog. This can be done in various colors and sizes.
Chalking: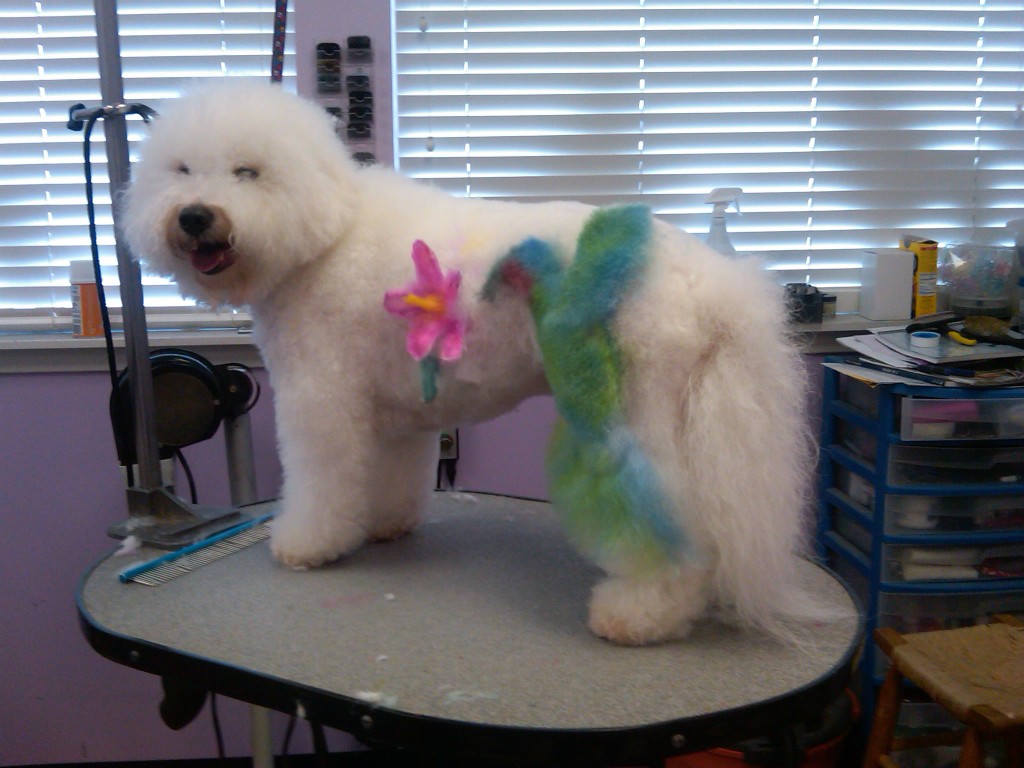 We see many people with wacky colored hair. Now, picture the same color combination on a dog. Yes, that is exactly what this service is about. You could get one color or multiple colored streaks for your dog's fur. Although temporary colors are used, they give the dog a very catchy and stylish look.
Also Read: Keep Your Pet Happy And Healthy In Your Absence
Nail Polish and Stickers: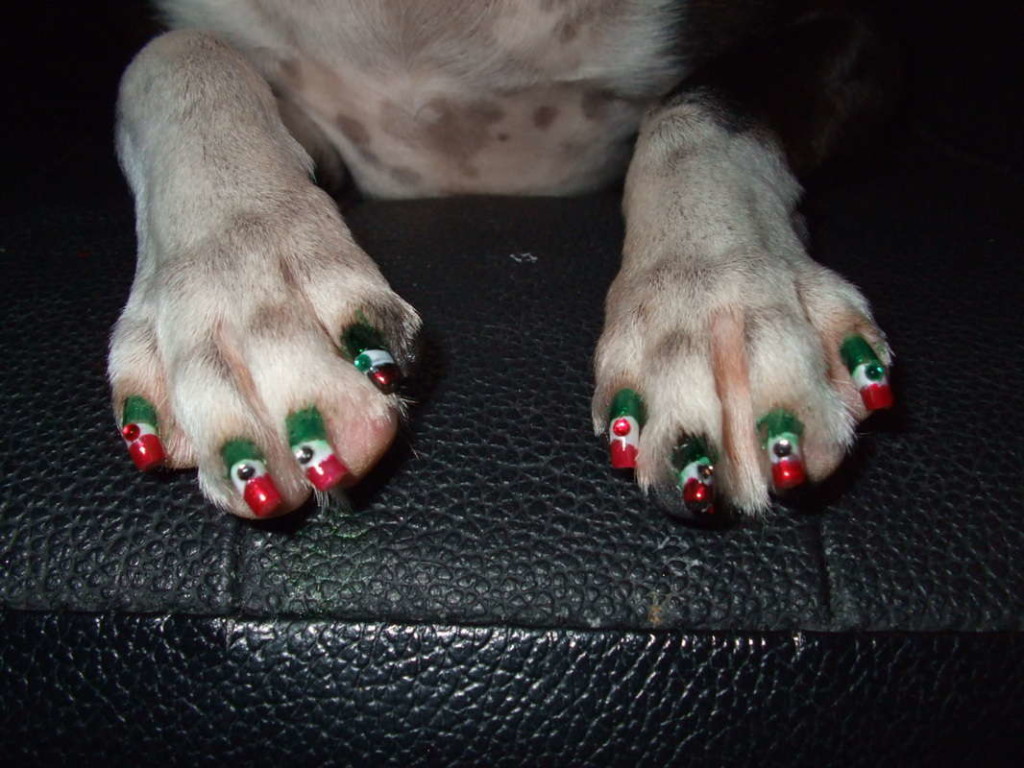 Ladies, you all know how hard it is to decide which nail paint to apply, right? Well, if you like manicure et al, then you could get that done on your dog too. Yes, nail paints and stickers for dogs! This service has a huge variety of options between colors and stickers, and you could find the perfect one that suits you and your dog.
Jewels: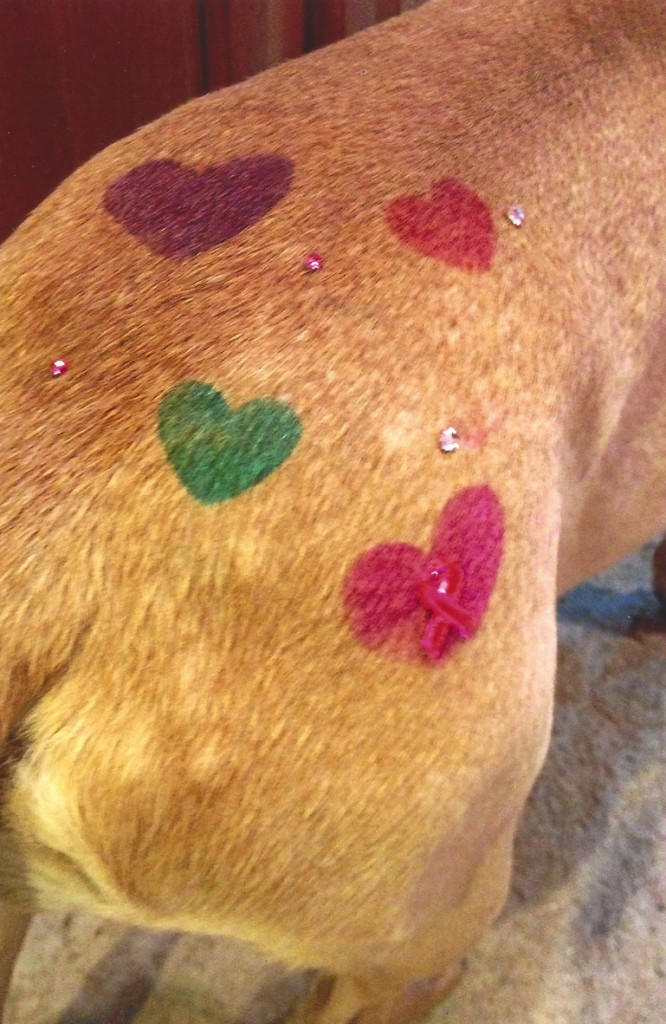 This basically involves an addition of small jewels to your dog's fur, which last for about a couple of weeks. Of course, they will complement the fur and the skin color, and also add a nice sparkle. These are available in multiple colors to suit your preferences.
Your four-legged best friend certainly deserves indulgence and pampering once in a while. Although there are these out-of-the-ordinary sides to every salon for dogs, the most important thing they do is care for a being that you love dearly. So, when are you taking your pet for a salon and spa outing?
Also Read: Keep Your Beloved Pet Stress Free!
Image Source:
http://www.healthcareworkersalary.com/
http://dogdaybelleville.com/
http://www.updogmobilegrooming.net/
http://uploads.tapatalk-cdn.com/
http://www.zettagentop.com/
http://groomwise.typepad.com/
https://scruffytofluffygrooming.files.wordpress.com/
Stay updated with articles like this on our FACEBOOK and TWITTER page!