Hello Mommies! Do you have many big boxes of extra cornflakes that your kids refuse to eat? Well, not every child is a fan of milk-and-cornflakes because it is tagged as "healthy" food. TV commercials be damned! But don't worry; in a way that's interesting food calling. Cook these amazing yet healthy recipes using cornflakes and cheat your family into health, without feeling guilty, of course!
Scroll down for some scrumptiousness…
Yummy granola bars: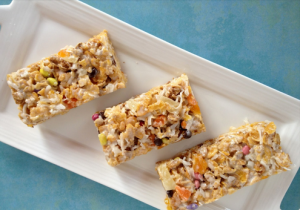 Ingredients:
1 cup crushed corn flakes
1 cup quick cooking rolled oats
½ cup chopped nuts
2 tbsp sweet melon seeds (charmagaz)
1 tbsp raisins (kismis)
½ cup sugar
Method: Roast the nuts, oats and cornflakes on a low flame, and keep aside. In a heavy bottomed pan, caramelise the sugar with a few drops of water and keep stirring to avoid burning. As soon as the caramel is ready add it to the roasted mixture with raisins and melon seeds and mix well. Lightly grease a flat surface, pile the mixture on it and roll it out until it's as thick as your index finger. While it's still warm, cut out small squares or rectangles and let it cool. Store it in an air-tight container. These yummy granola bars are so healthy yet so tasty, and make a delicious snack-time fix.
Cheesy cornflakes: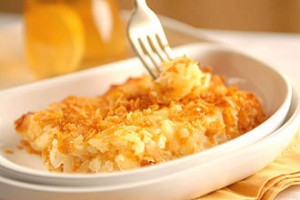 Ingredients:
1 bowl cornflakes
¼ cup roasted almonds
1 tsp low-fat margarine
2 tbsp grated cheddar cheese
A pinch of salt
¼tsp white vinegar
Method: Combine all ingredients in a microwave safe bowl and mix well. Microwave for 5 minutes or until the cheese melts and coats the cornflakes well. Garnish with more grated cheese and serve immediately. Is your mouth watering yet? Mine is!
Crispy chicken/paneer balls: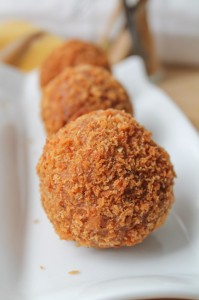 Ingredients:
1 cup boiled shredded chicken or grated paneer
1 potato boiled, peeled and mashed
1 tsp ginger-garlic paste
1 tsp cumin-coriander powder (zeera-dhaniya powder)
1 tsp red-chilli powder
½ tsp dry mango powder (aamchoor)
1 cup cornflakes
½ cup flour (maida)
¼ cup lukewarm water
Salt as per taste
1 tbsp oil
Method: In a large bowl, mix the first 6 ingredients, make 10 equal sized balls and keep aside. In another bowl, make a smooth paste out of flour and water with a pinch of salt. Crush the cornflakes to a coarse powder and spread it onto a plate. Now dip the balls in the flour paste and then in the crushed corn to coat it well and place them on a baking tray. Lightly drizzle the oil on the balls and bake in the oven for 10 minutes. Vegetarians can follow the same recipe by substituting chicken with crumbled or grated paneer. Trust this recipe to make your children give you a big hug every time they find this in the lunchbox!
Tell me which recipe was a favourite with your family. Happy cooking, mommies!