Jam or jelly is a breakfast staple in most of our houses. I love having jam on toast and absolutely love having peanut butter and jelly sandwiches. But did you ever think of using jam beyond these food items? Well, you must. There are multiple recipes that make use of jam that are absolutely scrumptious. Check out three lip-smacking recipes using jam below!
Also read: Yummy Desserts Made With Cheese For The Cheeseoholic
Jam Drops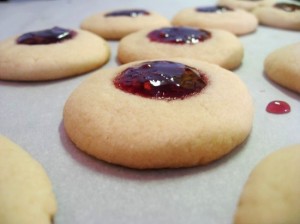 Ingredients:
½ cup jam
2 cups all-purpose flour (maida)
1 teaspoon baking powder
1 egg
¼ teaspoon salt
¾ cup unsalted butter
¾ cup granulated sugar
2 tablespoons milk
1 ½ teaspoons vanilla extract/essence
Method:
Beat the butter in a large bowl with an electric mixer until it gets creamy. Add the sugar and blend it well. Add the egg and beat for about a minute. Add the milk and vanilla, and beat for 1 more minute.
Now keep adding the flour little by little while still lightly beating the batter. Don't overdo it. Your aim should be soft dough. Add the jam and incorporate it well.
Line a baking tray with baking paper. Using a spoon, drop the cookie dough onto the tray leaving a two-inch space between each drop.
Place the tray in a pre-heated oven and bake for 10-15 minutes, or until they begin to firm and become golden on the bottom. Transfer to a wire rack and let them cool completely before eating it.
Also read: Easy Chocolate Frosted Brownies For The Lazy Baker
Jam Shake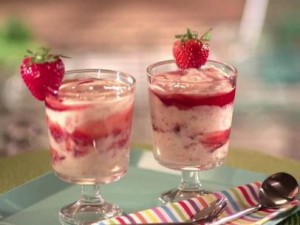 Ingredients:
½ cup broken biscuits of your choice
1/2 cup whole milk
1 ripe banana
8 scoops vanilla ice cream
1 cup jam (preferably a berry jam)
Method:
In a blender, mix the cookies, milk, banana, jam and beat them for about a minute. Add the ice cream and jam, and blend again until the ice cream has melted but is still thick.
Pour the shake into a tall glass add a dollop of jam on top and swirl it. Garnish with fresh fruit if you want to.
Serve immediately.
Also read: Quick, Quirky And Unusual Chocolate Recipes You Must Try
Jam Barbeque Sauce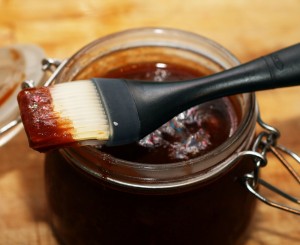 Ingredients:
1/2 cup tomato ketchup
1/4 cup jam (preferably apricot or orange)
1 tablespoon rice vinegar
1 1/2 tablespoons soy sauce
2 tablespoons honey
Method:
Mix all the ingredients together and combine them well. If you want a bit of spice, you can add some chilli powder or flakes to it as well.
Spread this barbeque sauce on chicken or other meats and enjoy!
Make sure you try out these delicious recipes using jam. I assure you, you will love them, and will never see jam as a mere bread-spread again!