Priyanka Chopra had her bridal shower yesterday at Tiffany's Blue Box Café and she looked absolutely stunning. I guess the next time we see her in a white gown, she'll be walking down the aisle to get married to Nick Jonas!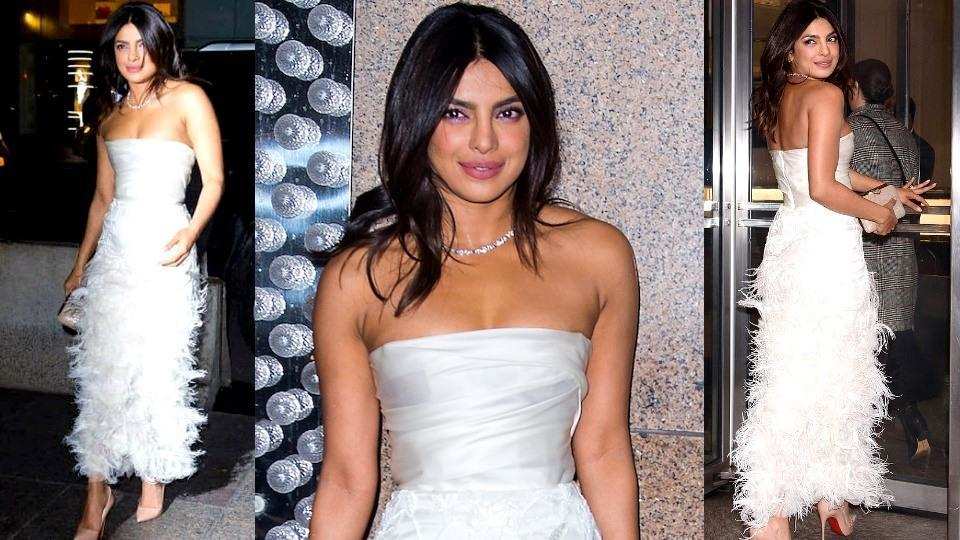 While their wedding is still months away, Priyanka looked nothing short of angelic in this gorgeous white gown at her bridal shower at Tiffany's Blue Box Cafe in New York City on Oct. 28. The strapless, feathery outfit with a cinched waist was luxuriously accessorized with a diamond necklace that seemed to be straight out of Breakfast at Tiffany's.
Now, let's have a proper recap of their love story and the full timeline of the adorable couple's relationship as we head towards their wedding date with anticipation.
May, 2017: Met Gala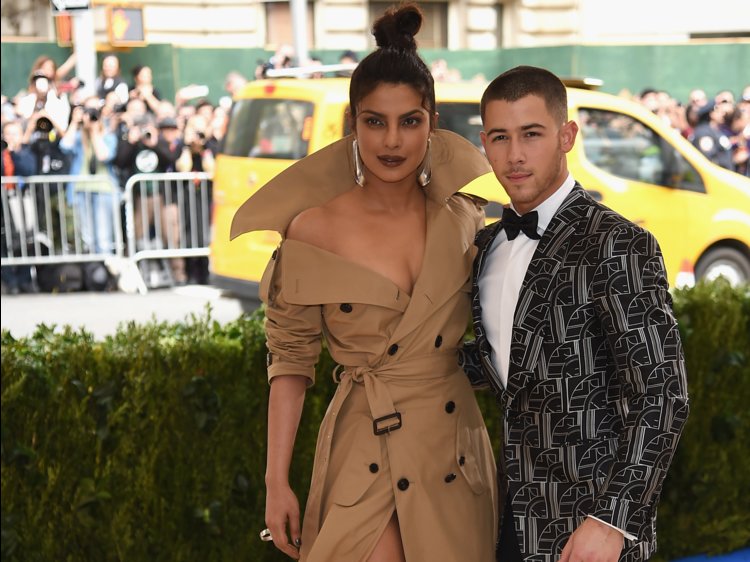 Jonas and Chopra made their first public appearance together at the 2017 Met Gala — before they were officially a couple. In an interview with Jimmy Kimmel, Chopra said that she and Jonas were both wearing Ralph Lauren to the Met Gala, so they decided to attend the event together. She described the night as "fun," but didn't reveal much of anything else.
May, 2018: Memorial Day Weekend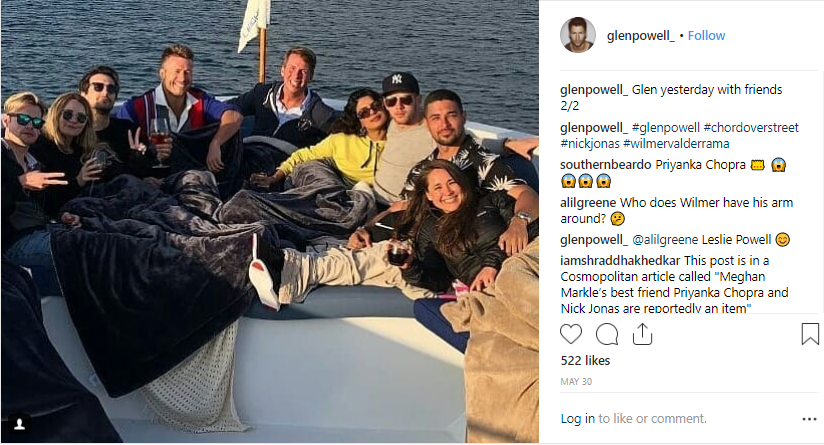 Most people learned of Jonas and Chopra's (alleged) relationship almost a full year after their first public appearance together. The couple was spotted attending a Dodgers game together in LA over Memorial Day weekend, and also cozied up to one another under a blanket on a boat, which is generally understood to be standard couple behavior.
June, 2018: Cousin's Wedding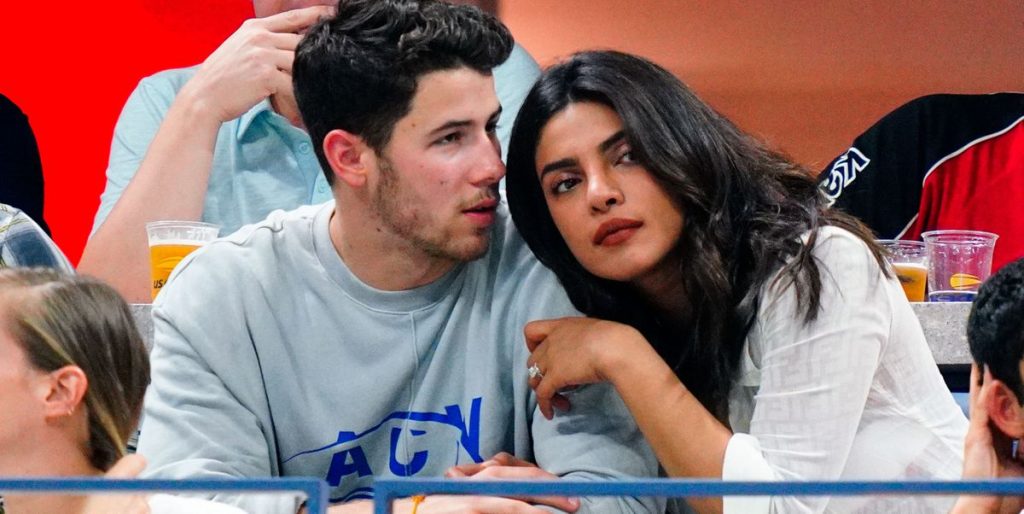 On June 9, Jonas and Chopra were spotted together in Atlantic City, New Jersey, for Jonas' cousin's wedding. This indicates that Chopra met at least two out of the three other Jonas brothers (Kevin and the "Bonus Jonas," Franklin), both of whom also seemed to be at the wedding.
July, 2018: Engagement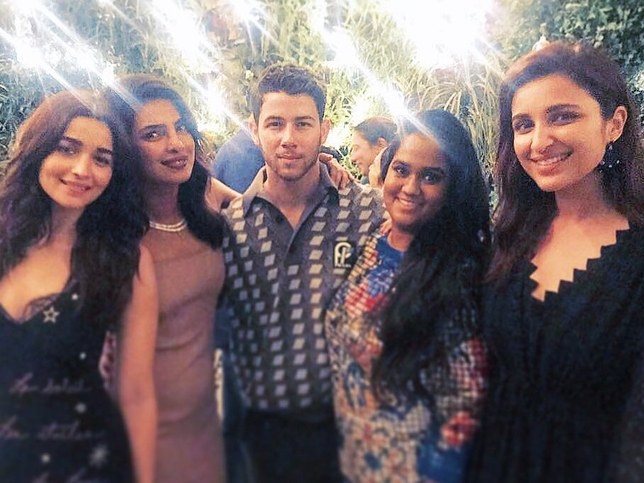 In late July, People reported that Chopra and Jonas were engaged. A source told the publication that Jonas rented out Tiffany's store in New York City to select the engagement ring. "[Jonas'] friends and family have never seen him like this, and they're all really excited for him. He's definitely very serious about her," a source told People.
August, 2018: Parents
Jonas and his parents, Denise and Kevin Jonas Sr., flew to India to meet Chopra's family. "It's a tradition to go and meet the family before the wedding," the source exclusively told Us of their visit. "Priyanka wants an Indian wedding. He's super supportive of her and he's thrilled."
August, 2018: Confirmation on their Engagement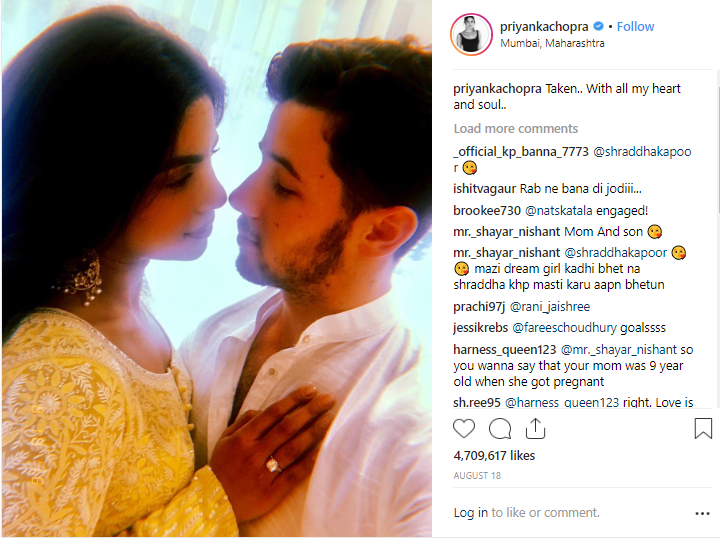 After keeping fans on their toes for months, Chopra and Jonas confirmed their engagement in separate, but similar Instagram posts. "Taken.. With all my heart and soul," Chopra wrote as a caption. Jonas shared the same photo, with the caption "Future Mrs. Jonas. My heart. My love." Later on, he also shared a series of photos documenting their engagement celebration in India.
September, 2018: Red Carpet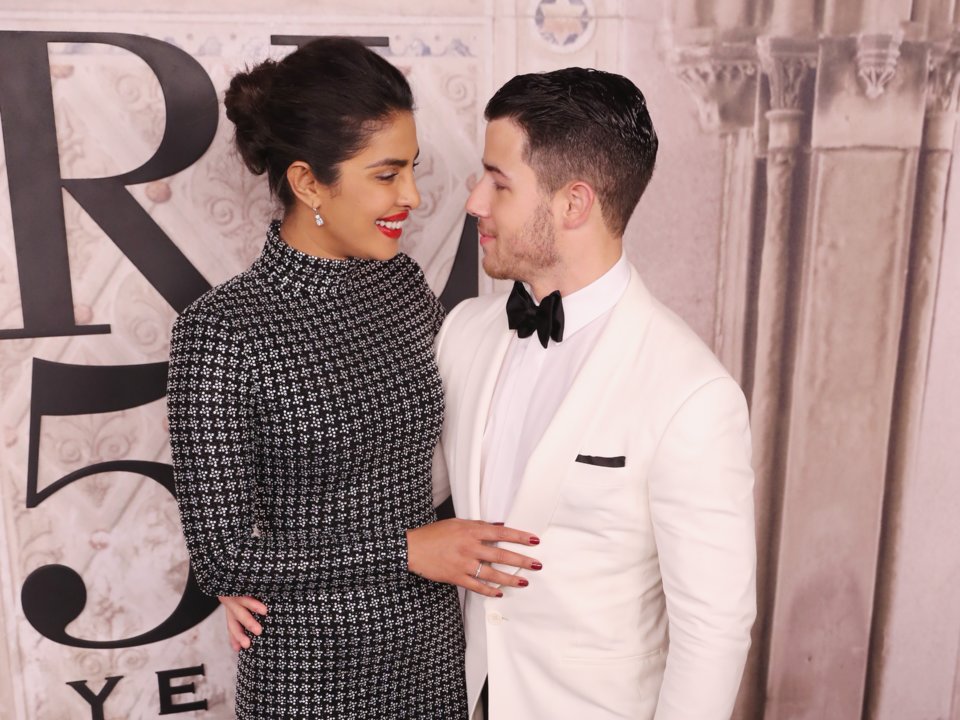 The couple walked the red carpet together for the first time since getting engaged. Chopra and Jonas attended the Ralph Lauren fashion show during New York Fashion Week — and looked very loved-up on the red carpet.
According to Us Weekly, the couple will be tying the knot in India this December. "They really want to blend wedding traditions from both of their cultures, that are important to them," a source said. "Priyanka is having a really good time planning the wedding because it's a mix of Indian and American styles and customs, which she knows so much about. Nick and Priyanka can't wait to get married. They have amazing chemistry and can't wait to have kids. They are going to wait till after the wedding to start trying. But it's definitely on the agenda."
Who else can't wait to see all the beautiful pictures of their wedding?!