Somebody has rightly stated that "Fashion is like seasons, it comes and goes and leaves the world wanting for more." Whenever a new trend in fashion is doing the rounds, people all over the world turn to their fashion gurus for a word about how to rock the trend best. Some trends die out soon while others are more grounded for longer periods. Let's take a look at which ones will stay on this year and what is fast disappearing.
Colours!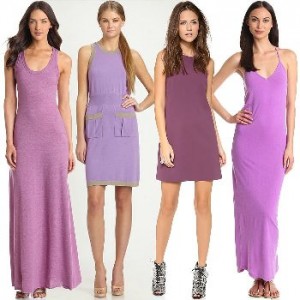 Orchid is the colour of 2014. We are extremely excited about this one because this vibrant and fresh colour can be worn on all skin tones. Plus the rosy-flowery touch to it makes it an out-and-out fashion staple. Rock this colour in accessories or go for a colour block wardrobe. Neons have made their splash but pastel shades are again making a promising comeback. We're talking baby blue, lavender, subtle yellow and creamy-smoothie colours like shades of a prim rose… so romantic!
Culottes and Palazzos are here to stay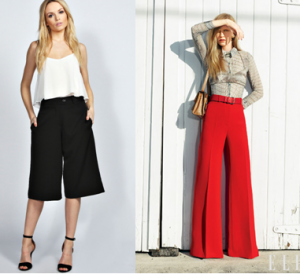 Culottes or wide legged short pants are back again and this time they will stay for a longer bracket. Also Palazzos will be widely accepted and preferred over skinny jeans. The high waist varieties will add length to your frame and make you look instantly taller and leaner. We give them a huge thumbs-up!
Tea-length skirts
Tea-length skirts have always been around and now with their colour palette going neutral, they never looked prettier! Mini-skirts can totally go into hiding now.
Crop tops
Crop tops will be a huge rage this year. If you dare to bare your mid-riff then you must try this sexy trend. They come in many variants depending on asymmetric hems and varying sizes. The bra-top or a bustier-top will soon make a mark.
Say no to Anarkali suits
The flared Anarkalis are completely out of fashion this year. These wedding staples will soon vanish from the mandap and straight kurta style dresses will take over the fashion scene instead.
Sarees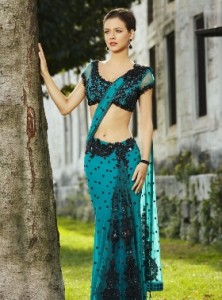 The traditional 6 or 9 yard saree will be swapped for one that's pre-tailored. Textured fabrics will be more popular and pallu and pleats will be stitched as per the wearer's body. Also the blouse will take a backseat with the young and bold; only to be replaced by a shirt or a tee for that edgy sassy look. Mainstream designers like Sabyasachi Mukherjee and Masaba are already popularising this trend in the markets.
Hair trends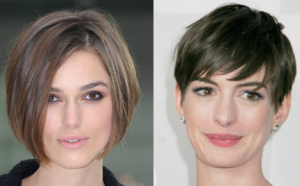 Shorter hair will be the hot favourite this season. Wind-swept pixie cuts or the classic bob will be popular. Beautiful and romantic braids will linger on for a long time.
Jewellery
India is known for its love for jewellery and this year too jewellery will be a huge fashion statement. Chunky designs inspired by history and nature will be hugely popular. Gold will remain wedding-loyal, and silver and platinum will be a preferred option for casual outings.