A lean figure is something we all desire, and when we look at some Bollywood celebs, we tend to think they had it easy. Well, not always. Some stars had to work their asses off to tone down to look fab. Let us look at a few.
Alia Bhatt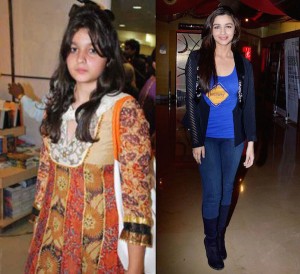 This sexy chic was not always slender like in the movie 'Student Of The Year'. She had to go on a weight loss spree to get rid of the excess weight. She lost an enormous 16 kilos before facing cameras for the movie! Quite an inspiration!
Sonam Kapoor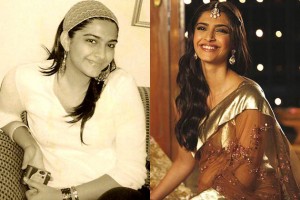 Even Anil Kapoor's daughter did not get everything on a platter. She had to work out a lot to get the slim figure she enjoys today. She had to lose 30 kilos to slim down from her initial weight of whopping 90 kilos!
Adnan Sami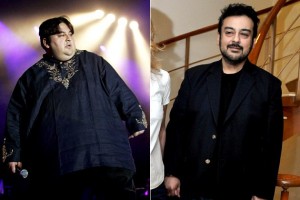 Singer Adnan Sami once needed a wheelchair to move around because his weight, at an unbelievable 230 kilos, was too much. That very man burned around 150 kilos to look fit and fab!
Parineeti Chopra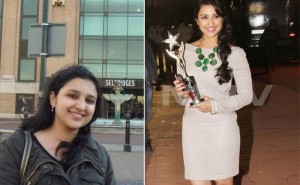 Having a cousin like Priyanka Chopra in the industry was motivation enough for Parineeti to try. However, she had to lose considerable amount of weight to get into the industry. Parineeti went from chubby to chic in about ten months of a strict diet, yet she was criticised for being shapeless. For months she was adamant that wouldn't want to lose any more weight, but after constant criticism she finally gave in and restarted her weight loss regime.
Arjun Kapoor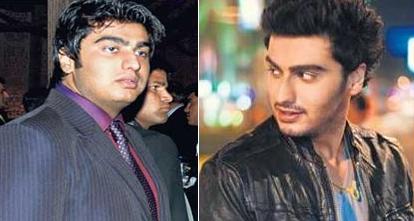 Arjun initially looked nothing like the star he is today and his weight loss story was indeed a life transformation. He is now rated as one of the hottest Bollywood actors in the industry!
Kareena Kapoor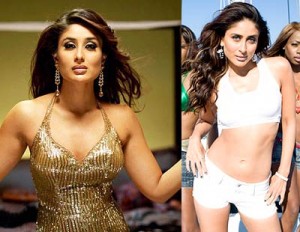 The actress who made size zero a trend in India wasn't always slim! In fact, for her item number in 'Don' (2006), she was criticised for her inability to maintain her figure following which she took up the challenge and transformed!
Zarine Khan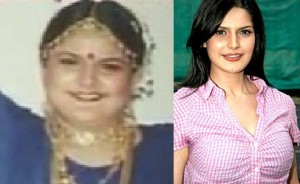 This chubby actress lost weight before entering into the Bollywood circuit. She lost so much weight that Salman Khan even asked her to put on some weight for one of her movies!
Sonakshi Sinha: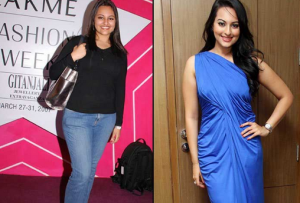 Our very own Rajjo, Sonakshi Sinha never thought she can be an actress. She was quite on a heavier side and was planning to pursue her career in Fashion Designing. However, Salman Khan told the 90kgs Sonakshi to lose weight and enter Bollywood. She lost around 30 kilos in 2 years and became a perfect heroine to star opposite Salman in the film 'Dabangg'.
Jackky Bhagnani: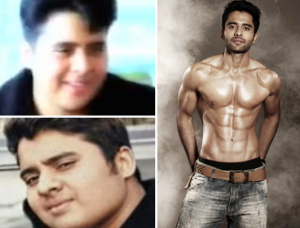 Well, his six-pack-abs were the talk of the town when he made his debut in the film 'Kal Kissne Dekha'. But, not many know that it took 2 years for Jackky to get that body. The actor was around 130kgs before he thought of making his acting debut.
Karan Johar: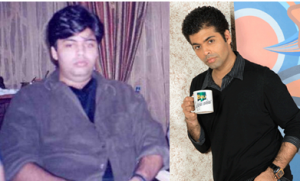 Karan Johar is surely a great filmmaker, but if you would have seen him few years ago, you wouldn't have recognized him. He was fat and weighed 120kgs. However, he decided to lose weight and you can see what he is right now.