Tea is an aromatic beverage that is well known for health benefits that it provides. Many people drink tea for pure health reasons while many others drink because of their addiction to it. Tea has less caffeine compared to coffee, and doctors from across the globe recommend the habit of drinking tea regularly.
Tea leaves can be a solution to various beauty problems also. Here are 10 beauty benefits that tea leaves offer.
Goodbye puffy eyes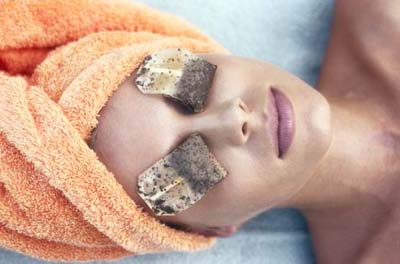 Working overtime can give you puffy eyes. And, what if you have an important function to attend? How much concealer can you apply to make your eyes look normal? This is when tea leaves come to the rescue. Take two tea bags and soak them in warm water. Place the soaked tea bags on your closed eyes for 20 minutes. Tea leaves have natural astringent known as tannins which reduce the puffiness and removes dark circles under your eyes.
Sunburns can be handled as well
Many women worry about sunburns after their long summer holidays. Well, the good news is tea leaves help to provide relief to your sunburned skin. Put some tea leaves in your bath water and let your body soak in its goodness. This is will be the best solution for your itchy skin.
Lose excess weight in a jiffy
Studies prove that green tea drinkers lose weight faster than those who don't. Also, green tea helps to balance the body weight after a period of weight loss. It also boosts your metabolism and helps in relieving digestion problems. So, why wait? Sip a cup of green tea whenever you get time and stay fit.
Quick solution to acne problems
Based on its anti-bacterial, anti-fungal, anti-oxidant and anti-inflammatory properties, green tea is the best solution for acne problems. Rub moist tea leaves on your face before going to bed, and drink green tea every day morning. This will take care of your skin by getting rid of your troublesome acne and gives a natural glow to your face.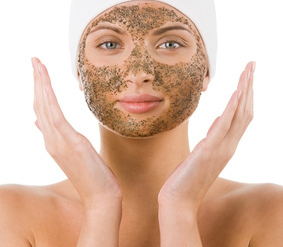 Protect your skin
Green tea helps in skin tightening and anti-ageing. Why waste time on botox when green tea can make you look younger day-by-day? Mix water, white sugar and green tea to prepare a scrub. This acts as a cleanser and helps to moisturize your skin by increasing the hydrating levels, thus exfoliating the skin.
Tea does magic to your hair as well
Tea is a good conditioner for dry and frizzy hair. Rub some freshly brewed tea (unsweetened) on your hair and allow it to dry before you rinse it off. Also, you can add some rosemary and sage (medicinal herb) to black tea and leave it over night. Strain the mixture and rub it on your hair for positive results.
Adios stinky feet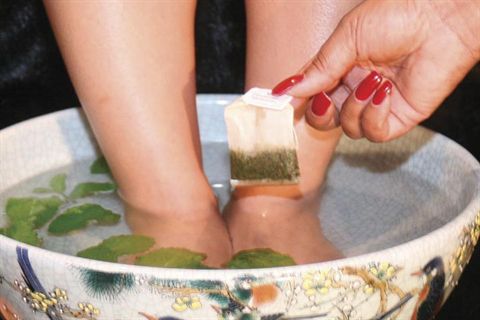 Many people do not approve of the idea of removing their socks only because of the foul smell that their feet emit. You don't have to worry anymore as green tea leaves provide the best solution. Soak your feet in strongly brewed green tea for 20 minutes. It helps to close the pores that release sweat. Now you can walk indoors without any fear of being the one with smelly feet.
Tea leaves can control gum bleeding
By pressing moistened tea bags on your bleeding gums and applying pressure for 20 minutes, you can easily control the bleeding and pain. Tea leaves are known for their refreshing mouthwash properties as well. So, now you can make your own homemade mouthwash.
Calm yourself with tea leaves
Studies prove that tea leaves reduce stress in our mind and body. Stuff your pillow with sundried tea leaves and sew it. The fragrance gives a relaxed feeling and also helps to get rid of your body odour. These tea leaves can get soggy easily, therefore, sun drying them frequently is essential. They also help to reduce blood pressure and headache.
Charm each other with a cup of tea
Green tea contains caffeine, ginseng, L-thiamine which is known to have positive effect on sexual drive, especially on women. Pouring each other a cup of tea can initiate some romance between any couple. In this way, there is a chance of impressing each other, especially the newlyweds.
Now, who wouldn't want a cup of tea when it provides heaps of benefits to stay young and fit?