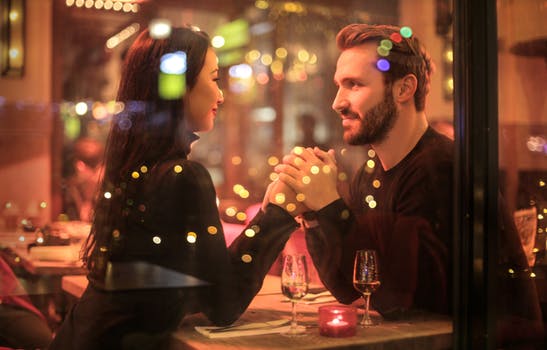 Tinder dates can be pretty nerve wrecking. You have no idea what to expect yet somehow end up imagining all sorts of scenarios of how the date should or will go. You may get over excited or be so nervous that it causes the date to go downhill. It's not your fault, after all you don't know much about the other person with your two-dimensional experience through the Tinder app. Now you're just sitting somewhere and you open the app, you check out a few people and swipe someone right. Well, the story starts there and you have yourself a date. A date that can turn into the best decisions of your life or even your worst nightmare. Trying to have "the perfect date" actually ruins the date. A Perfect date doesn't exist. But there are a lot of other small things you could do and some that you should NEVER to make the date worthwhile. So, here are some of the Do's and Don'ts for a Tinder date.
Don'ts:
Telling them your sob story
Never get into a conversation where you tell them about the safe in your house that contains tons of cash. Talking about your secrets or deep shit is a big NO NO for your tinder date. It will always give out the wrong impression about you.
Don't ask boring questions
The part when you guys match and start chatting is where you ask "So, what do you do?" "Where are you from?" and not on your first date. Asking those questions through texting seems fine but it becomes interrogative on a date.
Being too nice
It might get creepy after a while of being too nice. Or you may be taken for granted. Either ways, be chill and let the date flow. You can't control everything. You're not there to make sure they have a great time, you're there so you can have a great date with that person.
Don't be touchy
Being too close and touchy can make the other person awkwardly uncomfortable. Learn their vibe, give both yourselves time to be comfortable and the make a move. If you straight up start touching them, even if in friendly ways, it comes off as sexual. People, at times, love their space and need be stay that way. So, take note!
Do's:
Pick a place that you're familiar with
When you choose a café or restaurant that you often go gives you a sense of comfort. Being comfortable is must, if things go south you'll know what to do. You'll know what next to do after, what places are nearby and so on. It a major plus point for you.
Create your own vibe
Don't wait for the other one to start talking, be the first one to create a great aura. Many things can go wrong, the food can be tasteless or the music too loud. But make sure your presence is radiant and the other person enjoys the date.
Get to know each other
As clichés as it sounds and most common, it is the most important aspect for any kind of date. You have to be open about yourself, be true, be honest, also keep the conversation light. Don't bring up any serious topics and try avoiding opening old wounds.
Plan the dessert in some other place
By doing so, you get to spend some more time with your date. Perhaps walking to the other place that gives you time to talk about more stuff and hit it off. It also shows efforts which are almost always appreciate or even rewarded. 😉
Tell us the most special part of your first tinder date or may be the worst experience you had on a tinder date in the comment section below! 😀