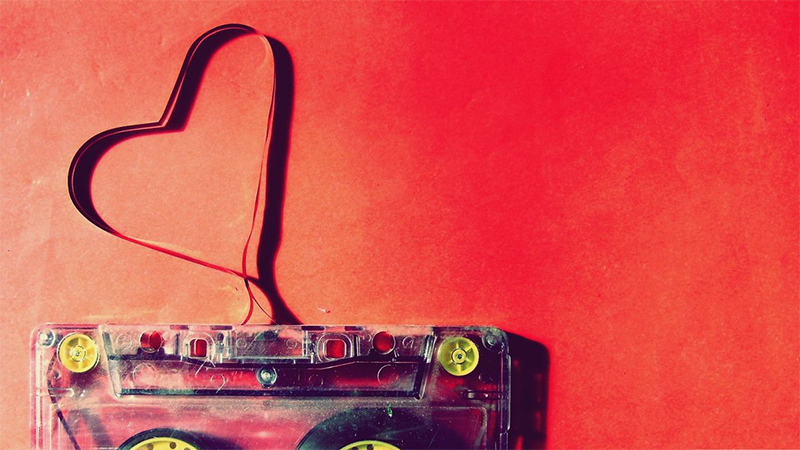 It's Valentine's Day and so you must be planning a special night for your better half. May it be a dinner date or a long drive off a shore, in any case you'll be needing the most romantic songs to set the right mood and get things going. Check out the best love songs below to create the perfect playlist for you valentine.
1) Christina Perri – A Thousand Years
This song by American singer-songwriter Christina Perri and David Hodges is taken from the album The Twilight Saga: Breaking Dawn — Part 1 and is loved by almost every woman on earth.
2) Elvis Presley – Can't Help Falling In Love
This one is a pop ballad originally recorded by American singer Elvis Presley. The melody is based on "Plaisir d'amour", a popular romance by Jean-Paul-Égide Martini (1784), and will surely take your back in the 70s and 80s.

3) Sam Smith – How Will I Know
Sam Smith's soothing voice is always a win for romance. His slowed- down rendition of 'How Will I Know' by Whitney Houston is truly beautiful.
4) Adam Levine – Lost Stars
"Lost Stars" is an original song performed by Maroon 5 frontman Adam Levine for the romantic comedy-drama film Begin Again.
5) Ed Sheeran – Thinking Out Loud
Ed Sheeran is best known for his smiley personality and this song does put up a smile on your face. Sheeran refers to this song as "walking down the aisle song". In the lyrics, Sheeran reflects on "getting older and fidelity and love in a fairly conventional context".
6) John Legend – Love Me Now

https://www.youtube.com/watch?v=NmCFY1oYDeM
The music video is directed by Nabil Elderkin and depicts couples from various cultures expressing their love to each other. It also features Legend with his wife Chrissy Teigen and daughter Luna Simone Stephens.
7) Dierks Bentley – Come A Little Closer
Here's a little country song for lovers who enjoy this genre. This Dierks Bentley diddy is from his 2005 album "Modern Day Drifter" and Taste of Country reports that Bentley was 30 years old at that time.

8) Zayn Maik And Taylor Swift – I don't Wanna Live Forever

https://www.youtube.com/watch?v=7F37r50VUTQ
Zayn Malik and Taylor Swift released a music video for their duet "I Don't Wanna Live Forever". The song is also featured in the sequel "Fifty Shades Darker".
9) Ariana Grande – Into You
Ariana Grande's upbeat hit song "Into You" is about love, but it's more of a dance hit. So you can pull your partner close and have a slow couple dance on this song.
10) Ellie Goulding – Love Me Like You do

https://www.youtube.com/watch?v=AJtDXIazrMo
"Love Me like You Do" is a song recorded by English singer Ellie Goulding for the soundtrack to the film Fifty Shades of Grey (2015). "Love Me like You Do" is a mid-tempo electropop power ballad, with instrumentation consisting of massive synths and crushing drums. Lyrically similar to the film's theme, the song talks about the uncontrollable feeling of falling in love and being seduced by someone whose touch leaves her begging for more, even when it hurts.