In an industry ruled by the rich and famous, 'flaunting it' is not a big deal. They say it isn't right to put a price tag on a gift, but these gifts are so exorbitant that we couldn't help but whisper it out loud! Let us take a look at a few expensive, glamorous and flashy gifts showered upon Bollywood celebrities and their loved ones.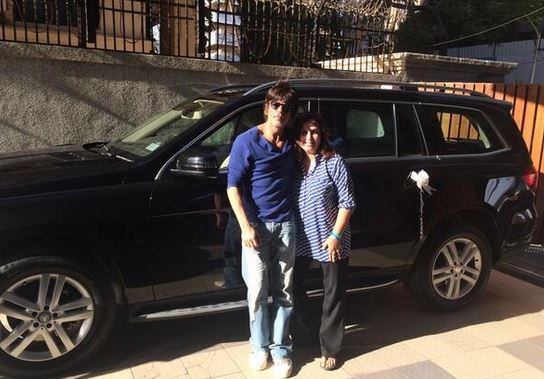 Sanjay Dutt
Sanjay gifted his wife Manyata a car which anyone one of us could only dream of – a Rolls-Royce worth Rs 3 crore! Talk about lavish! He also gave his director a 10 lakh rupees watch for doing a great scene in the movie 'Zanjeer'. Wouldn't you to stick around this guy?
Shah Rukh Khan
The Baadshah of Bollywood has always been known to be generous. In 2009, SRK gifted an Audi 6 worth Rs 60 lakh to his kids Aryan and Suhana. Generous is something, but this is whoa! Besides this, Shah Rukh has also given lavish cars to his directors and co-actors quite often.
Raj Kundra
Shilpa is one lucky girl! On Valentine's Day in 2009, Shilpa was presented a 48 carat heart-shaped natural white diamond ring worth a fortune! Raj also gifted her an apartment on the 19th floor of The Burj Khalifa apartment in Dubai.
Vidhu Vinod Chopra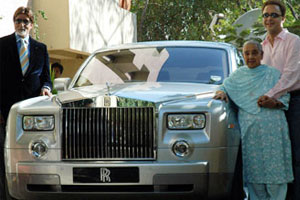 Vidhu Vinod Chopra was so excited to work with the legendary
Amitabh Bachchan in 'Eklavya' that he gifted him a Rolls-Royce worth Rs 3.5 crore.
Siddharth Roy Kapur
Hubby of Bollywood dame Vidya Balan, Siddharth Roy Kapur gifted his dearest wife a high end, luxury, sea facing apartment worth crores of rupees, in the plush Juhu area of Mumbai.
Salman Khan
How can we count out this bold hunk! Any Bollywood list and this man's name is not going to be overlooked. When it comes to showering expensive gifts, Sallu knows how to do it! When Kareena didn't take any payment for her item number 'Fevicol Se' (Dabangg 2), Salman returned the gesture with a swanky BMW. Sallu also gifted his sister, Alvira, a penthouse and a precious diamond bracelet worth a whopping Rs 1.25 crore.