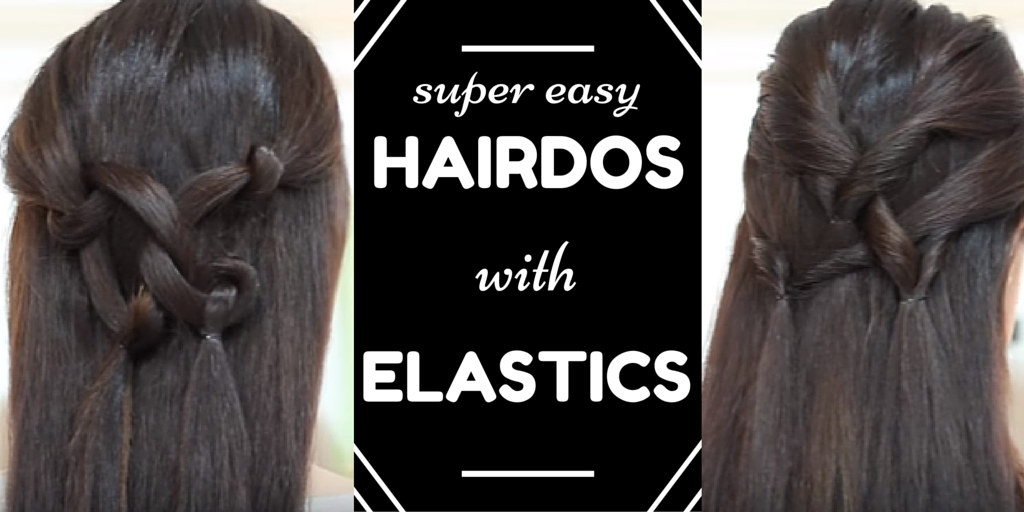 Women who love to flaunt long cascading hair are used to receiving compliments. Long hair looks classy and makes heads turn. But we've recently noticed a problem which is common with most women sporting long, straight one-length hair. Our female readers are falling short of easy hairstyles which make their mundane locks look striking. So, for the interests of our visitors, we decided to come up with some classy and quick hairstyle tutorials perfect for long hair. What's more? The hairstyles which you're gonna learn now require nothing but just a few elastics! Yes, that's it. Now I'm sure you have enough reasons to try these super easy hairstyles with elastics.
Also Read: Quick And Easy Hairstyles For Short Hair Of Different Types
These hairstyles are perfect for everyday use as well as a special occasion. They look just as perfect with your classy pencil skirt when you're headed for office and with you flowery dress when it's time for a Sunday brunch with friends. In fact, you could jazz up these hairstyles with some embellished pins and give an edge to that classic evening gown. Head straight to a dinner party; be confident because you've done a great job by ditching those cliché buns and opting for something so refreshingly unique.
Also Read: 10 Easy To Make Hairstyles For Curly Hair
With the encroaching summer season, it is gonna be all the important to keep your hair off your face. These hairstyles are your best bet at striking a perfect balance between style and comfort. These five-minute hairstyles are also perfect when you're running late for work and don't wanna go for the boring-open-hair look. Just grab a few elastics and start twisting, turning and knotting your mane. Voila! You've got the girl-next-door look in just a few minutes.
Also Read: 5 Cute And Simple Hairstyles For Bad Hair Days
Check out this tutorial by PatryJordan to learn some cool hairdos with elastics.
Bonus Tip: Floral crowns are a hit this season. Team up these super easy hairstyles with a pretty floral crown for the angelic look. Oh yes, you can thank us later!
Stay updated with articles like this on our FACEBOOK and TWITTER page!