I think I speak for all when I say Gingerbreads are synonymous with "holidays are approaching". Can you think of a scent so warm, comforting and ah!, so delicious that your mouth start watering. Gingerbread was first baked in Europe around the 11th century when Crusaders brought ginger as well as other new and exotic spices back from the Middle East. At first, gingerbread was mainly baked by Catholic monks and used in religious ceremonies, but over time it became more and more popular throughout the continent.
The Germans started the tradition of baking a house out of gingerbread around the holidays in the 16th century, but the practice didn't become as popular as it is now until the publication of a certain fairy tale a few centuries later. German immigrants to America brought the gingerbread house tradition across the ocean with them, and now we see it everywhere, from home kitchens to department store holiday window displays.
People in Europe had been eating gingerbread for centuries, but we can thank the Brothers Grimm for the popularity of gingerbread houses. They published Hansel and Gretel in the 19th century—remember that one? It's the fairy tale where a witch lures a brother and sister duo into captivity with her house made out of gingerbread and candy, and then tries to fatten them up to eat them. The story became immensely popular in Germany, and people started baking gingerbread houses at the holidays as a result.
So, let's celebrate this day with baking loads of Gingerbreads with the help of this traditional Gingerbread recipe: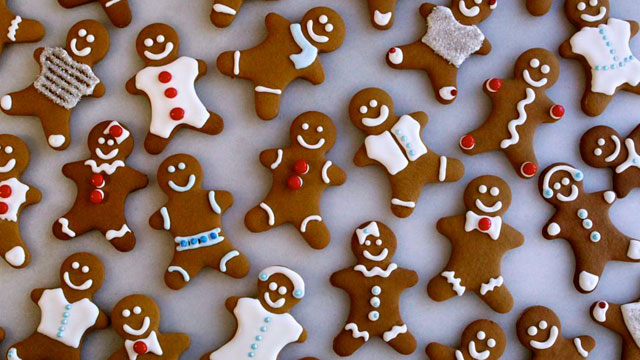 Ingredients:
150g Unsalted butter, cubed
1/2 cup (125ml) golden syrup
1/2 cup (110g) firmly packed brown sugar
1 teaspoon bicarbonate of soda
3 cups (450g) plain flour
1 tablespoon ground ginger
1 teaspoon ground cinnamon
1/2 teaspoon nutmeg
1/2 teaspoon ground cloves
1/2 teaspoon baking powder
1 egg, lightly whisked
Writing fudge, to decorate
Rainbow choc chips, to decorate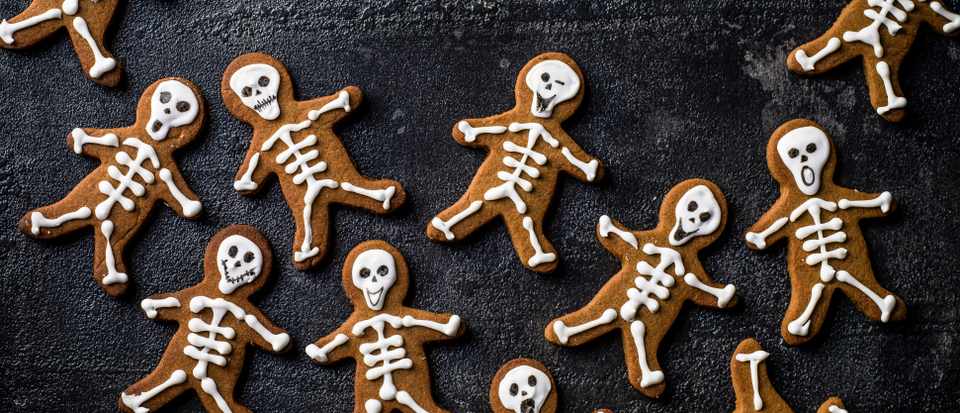 Method:
Preheat oven to 180°C. Line 2 large oven trays with baking paper.
Place butter, golden syrup and sugar in a medium saucepan over medium heat. Cook, stirring, for 3 minutes or until sugar dissolves. Bring to the boil. Remove from heat. Add bicarbonate of soda and stir to combine. Transfer to a large heatproof bowl. Set aside to cool.
Sift flour, ginger, cinnamon, nutmeg, cloves and baking powder over butter mixture. Add the egg and stir until combined. Turn onto a lightly floured surface and gently knead until smooth. Divide dough into two portions. Shape each portion into a disc and cover with plastic wrap. Place in the fridge for 45 minutes or until firm.
Roll one portion between 2 sheets of baking paper until 5mm thick. Using a 6-7cm Christmas pastry cutters, cut shapes from dough, re-rolling scraps. Place on the lined trays, 3cm apart to allow for spreading. Repeat with remaining gingerbread portion.
Bake in the preheated oven, 1 tray at a time, for 8 minutes or until just firm to touch. Remove from oven and set aside on trays for 5 minutes to cool before transferring to a wire rack to cool completely. Decorate gingerbread using writing fudge and rainbow choc chips, if desired.
Now, you can use these Gingerbreads to make your own cute little or big house and celebrate this day with your family and friends.
Happy National Gingerbread House Day to all <3