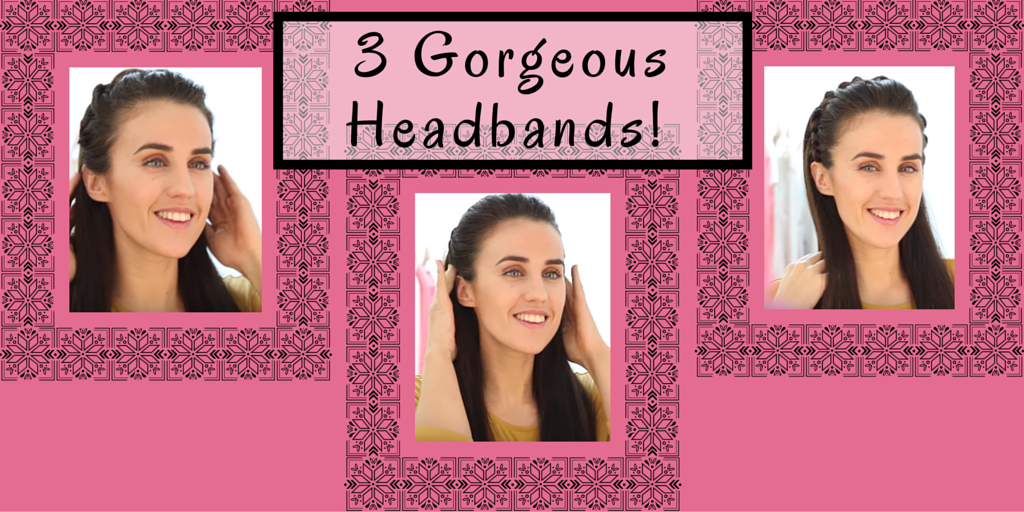 Don't we all have days when we're so confused about what to do with our tresses? Leave it open? No, it looks too blah… I leave it open every day! Then let's make a braid. But who am I fooling, since when have I learnt to braid my hair perfectly? Maybe it's the day for a sassy bun! But will my locks look all the more oily if I tie it all up? Arrgghhh 🙁
Also Read: Super Easy Hairstyles: Stunning Hairdos With Elastics
I have days when I wake up and realise that it's a good hair day… and plan to do 'a little something' with my hair. I dress up, do my makeup, comb through my hair and realise that I don't know what 'a little something' is! Oh god… why me?
But finally I've found the answer to what 'a little something' means. Yayy… my eureka moment! What I had actually been vaguely imagining in my mind was a pretty headband. This beautiful girl-next-door element brings out the feminine side of a woman, even more so if you can actually create the look of a headband with your locks instead of using a readymade one. Intrigued? Read on to find out.
Also Read: Presenting Heatless Curls With Socks… Wait, What!
This absolutely easy and super-duper-simple tutorial by PatryJordan shows us three stylish headband hairstyles created with pretty knots. These are so quick; you could sport them even when you're running late for work. In fact, I could find no better way to keep hair away from my face even while flaunting the cascading length at the back.
https://www.youtube.com/watch?v=YIqvGvtSwFw
Weren't they absolutely stunning? However, remember to open the knots of your hair patiently; rushing through it could get it all tangled, especially with curly or wavy hair. We've taken our pick; which one of them are you sporting on your next date? 😉
Also Read: Video Tutorials: 6 Cute, Easy & Quick Ponytails
Stay updated with articles like this on our FACEBOOK and TWITTER page!