Kimchi is a traditional Korean dish. One will find big jars of kimchi in every Korean household. The dish is made up of napa cabbage (a variety of cabbages) and Korean radish along with other fermented and salted vegetables and topped with chili powder and fish sauce.
Many Indians eat it in the form of salad sans the fish sauce and it is considered a vegetarian probiotic food. Kimchi is rich in vitamins A and C. Due to its fermentation process, it is also rich in gut boosting lactobacilli bacteria.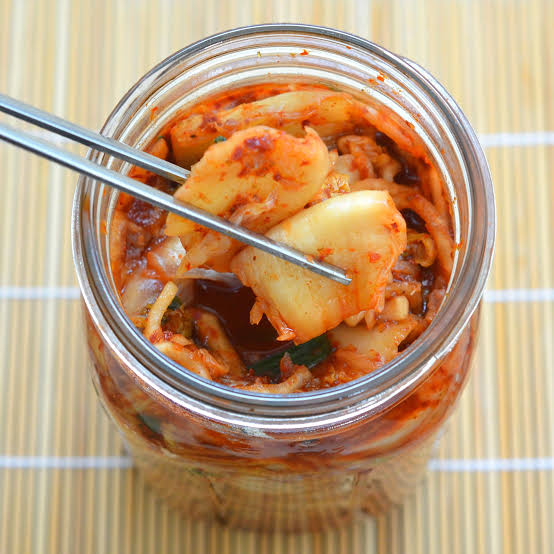 So in case, you are bored of eating your regular salads, why not try kimchi for a change? Its tangy flavor is sure to have a lingering effect on your taste buds.
Steps to make Kimchi
– Shred the cabbage finely, chop the green onions along with garlic cloves and ginger. Add the onions and cabbage in a large bowl. Take a separate bowl, add vinegar, red chilli powder, soy sauce and powdered sugar. Mix it well and then transfer this in a blender jar. Blend it well.

– Now, add the chopped garlic, ginger along with olive oil in the blender. Blend it well and add salt and black pepper in it. Blend it again and once done, add this dressing over the shredded cabbage and onions. Toss it well. Cover it with a cling film and place the bowl in the fridge.
Serve it chilled to enjoy!