Putting your best face forward at work can be tricky. You have to strike a balance between being too fancy and just right for a work day. The lipstick that looks gorgeous at a party will certainly not be appropriate for a work day. That thin line is what you have to tread on. Let us have a look at an expert's guide to office makeup: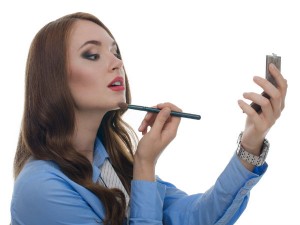 Big meeting
If you have a big meeting coming up, try and keep the look polished. Stick to lipstick rather than lip gloss as it looks more professional. Try adding colour to the cheeks and a little mascara will do the trick.
Applying foundation
Ensure that your skin is perfectly primed and hydrated with a good moisturiser. It should be applied with a good foundation brush so that you can get the right finish unlike when you do it with your fingers. Start from the centre, where you tend to have maximum redness, if present. Slowly work your way outward into your jaw line and neckline. If you do this, lines will not be so visible. The final step is to set the foundation with pressed powder.
Office essentials
Always keep lip gloss, a blush and some eye shadows in your handbag or cabinet. You never know when an after office dinner or party may spring up and you may need them.
Day to evening transition
You may not always have the time to remove your makeup entirely. Try refreshing instead. Start by applying a few drops of night repair cream and slowly work it into your skin. This will bring a radiant glow.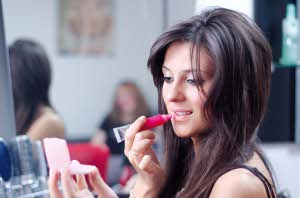 It is essential that you never overdo your makeup, because at the end of the day you are at your work place.