Any girl would tell you that the biggest question in the whole wide world is – "What do I wear today?"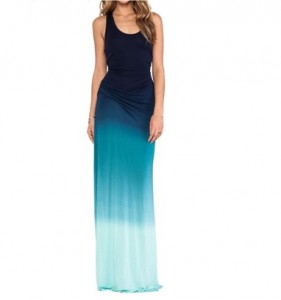 The most embarrassing situation would be stepping out for a party with your pals and looking trashy, just because you crossed a thin line that differentiates between class and crass. This usually happens with girls who have always been simple and traditional in dressing up, and were never exposed to modern ways of making a style statement. In a bid to go from simple to chic you may sometimes go a little overboard and end up looking indecent with the new found cleavage baring dress that you thought made you look like a million bucks.
If you don't want to look like the most promiscuous girl at the next party, here's help. And you can thank us later…
Also read: 5 secret hair tricks that really work
Always take a second opinion while choosing new items to dress up for a special occasion. You may feel that a bandage dress can look good on you, but probably your girls may give you an honest opinion. And that in turn would save you from looking like a victim of a fashion "accident" in need of a bandage. Choose a maxi dress that will not look like you strayed far away from your usual salwar kameez and still make you look gorgeous.
If you're thinking of wearing a skirt instead of a sari at your friends pre-wedding cocktail party, go easy with the length. Your friends are used to seeing you covered up in the 9 yard drape, and if you make a sudden appearance wearing an ultra mini skirt, everybody's going to think you're craving to be noticed. Swap the mini skirt for a tea-length pencil one and accessorise it well.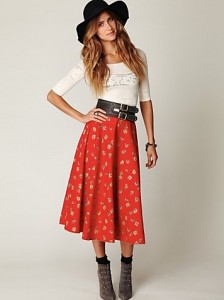 We all dream of wearing a cute bodycon dress, but wearing one and having to constantly pull it down is a huge turn off. Here's a helpful tip: when shopping for a bodycon dress if it feels like it's a little short, try to pick a size bigger and preferably one that has a crew neck. This way you'll have a more conservative ensemble that balances out the skin show.
Also read: 2014 fashion trends – what sizzles and what will fizzle
If you've never worn denims before, you may probably not want to directly jump to stone washed skinny jeans, or low rise and distressed ones. Pick a pair of simple mid waist jeans instead, and wear them with long tunics. Yes, we know crops tops are in and you're probably thinking of flaunting your midriff, but you need to remember it's a transition that must be carefully made.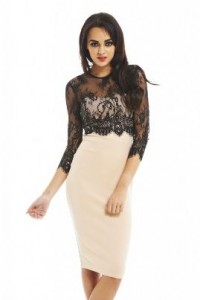 Lastly, be sure to look and feel confident when you decide to go for a style makeover. It shouldn't make you feel like you have had to jeopardise your self-image in the society. After all, beauty is in simplicity.
Also read: This year flirt with the skirt