Come on ladies let's face it; a little bit of good makeup is all that we ever need and we're good to go! "Wake-up-and-makeup" is very common place in today's times. But who would want to pay a bomb to any regular makeup artist every time? It's the DIY age and makeup enthusiasts are not at all lagging behind when it comes to teaching or learning newer techniques to enhance your favorite features.
But hold your horses, ladies! It's true that makeup if done right can work wonders for a woman, but there's always a flipside to it. If your makeup goes wrong it can actually make you look 10 years older! And no makeup artist will tell you this but there are some really easy mistakes that you could make even with the traditional techniques. But worry not, because we at The Brunette Diaries have got your back. Read on to know what to avoid during your daily makeup routine and still look ever so pretty.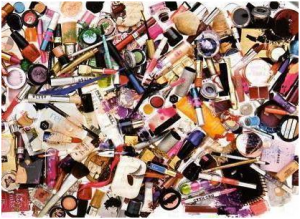 Moisturizer
Rule of the thumb: Always moisturise well! A good shine-free moisturizer is a must-have for every woman. But mind you, one can easily go wrong with this one. Using a heavy moisturizer will only make your skin shiny and allow your makeup to sink into your pores. Not only that, it could even result in highlighting your lines and wrinkles let alone hide them. So make sure to use the right moisturizer for your skin. A light oil-free moisturizer would be the best bet.
Foundation
Using the wrong colour of the foundation or the wrong type depending on your skin will only add to your woes. Choose the best foundation by applying some on the jaw line and checking whether it blends in with your skin shade. Powder foundations are best for oily skin; however, liquid foundations are easier to apply and blend well.
Concealer
This one can be really tricky. Going too heavy with concealer under your eyes will only make your dark circles standout. Make sure to use the right shade of concealer and try using minimal amount. The best shade is just one tone lighter than your skin.
Mascara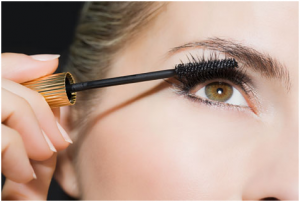 This makeup must-have is meant to lengthen the lashes and make the eyes look bigger. But if the mascara isn't applied correctly it could give your lashes a clumpy look. This mistake is usually committed when you don't curl and brush your lashes before using mascara on them. Using a wrong mascara brush will also do no good. Take this tip: use a water-resistant light mascara to help keep it from running.
Blush-on
The old adage goes by smiling wide and applying blush-on to the apples of your cheeks. But the clown-like rounds are far from flattering. Besides, that makes your face look saggy or jowly. Avoid using too much blush-on if you want to keep your makeup simple yet chic.
Lip Liner
Wearing a lip liner that is too dark in comparison with your lipstick may give the illusion of having a ring on your lips. Your lip liner should be of the same shade as your lipstick to avoid jarring.
Eye Liner
Too much liner will attract attention to your eyes are and sometimes, if gone wrong, you may end up looking 'Goth-like'. Make sure to apply a thin stroke very close to your eyelid.
Powder/Compact
You'd think that powder or a compact can never go wrong. We're sorry to say that it sometimes does. Women who apply powder or compact to set the makeup in place don't usually realise that it accentuates the wrinkles and fine lines on their face. Make sure to apply compact sparingly and avoid the under eye area.
Eyebrows
Overly tweezed eyebrows make a face look considerably thinner and older. Go for a shape that suits your face type. If you have scanty brows, use a pencil two shades lighter than you hair colour and make soft, short strokes and blend them in properly. This will give your face a lift while adding to the oomph.
Blending it in
Any makeup artist would agree that when wearing makeup it shouldn't be overwhelmingly obvious. Learn to blend your makeup well. Using a soft round sponge, blend your makeup keeping in mind to highlight your best features and downplay the flaws.
And you're good to go! We hope this helps you when you wear makeup next time around. Remember 'Less is more'.