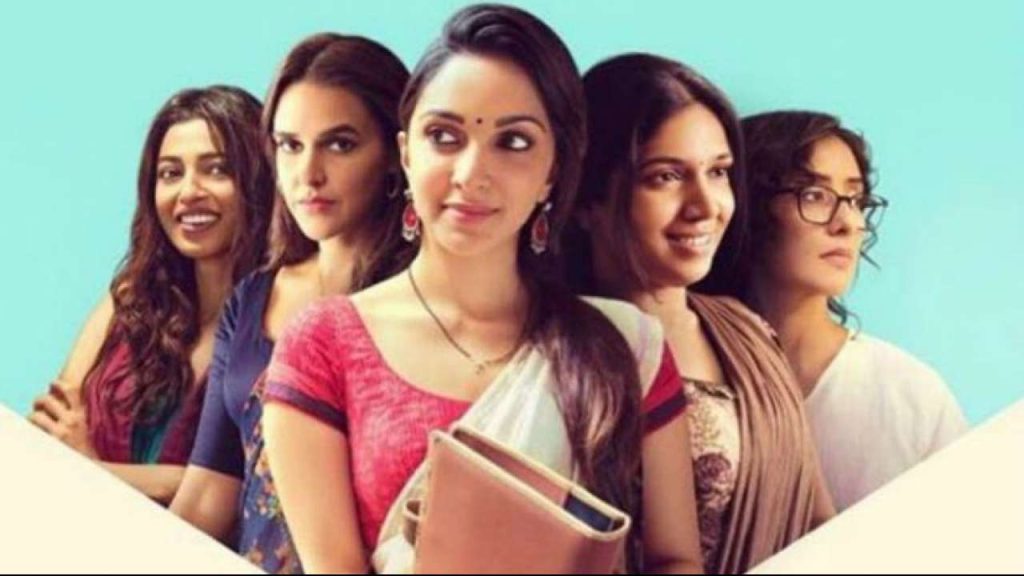 ORGASM, there I said it! What is so taboo about it? Wait, is it that we aren't allowed to talk about women orgasm or that it isn't so important and hence it's fading. What is so wrong if a woman wants to pleasure herself? Are only men allowed to be happy and their satisfaction is of utmost importance? Women-centric four short stories that makeup 'Lust Stories', talk about subjects people usually avoid. What women are neglected and how they need to accept whatever that's served on the plate.
Anurag Kashyap showed us how a woman becomes obsessive and possessive if she's void of love or lonely. She enters into this clandestine affair with her eyes open, speaking of Amrita Pritam and Draupadi, and soon finds herself consumed by it, stalking the young man and wanting more, more, more. We are indeed watching a woman unravel, but we are also watching a woman lose control to possessiveness, reduced to behaving the way a man would.
Zoya Akhtar's story may just be love without words. A sexual relationship between a bachelor and a maid who works for him. Until his parents arrive and find him a girl to marry. It is a minimal, beautiful film with Akhtar gradually and lovingly fetishising the very act of cleaning a house even as the maid begins to grow wistful. She enjoys screwing the master but it cannot lead anywhere. She knows she has no right to expect more, something she is reminded when she sees a fellow maid thrilled with discarded finery, and yet her hands tremble. For she can only dream but can never achieve it!
Banerjee showed us where actually a woman stands in most marriages, with her husband and her children. How she can be made so guilty for finding happiness in her life. For a woman to ask for a divorce is a sin. And how complicated things become, it is not okay to cheat on your spouse, but what if you are dead being with that person? You can't leave your partner either, so what choice is she left with?
Karan Johar left us all with laughs but created a huge AF impact on many mindsets as well! To not be guilty to love yourself, and be proud of it. Being a woman, giving birth to children isn't your only happiness. A shy young bride, having considered her entire life right upto the wedding-night as foreplay, quickly tires of the five-second intercourse her husband loves so much. Love is something that is still a taboo in our culture. Sadly, we still don't have that many love marriages, we are not allowed to date, and our parents still decide who you are going to spend your life with.
From being possessive, not being able to dream big and make amends with your life, from having to be in a marriage that sucks the life out of you to be ashamed of loving yourself, women go through these phases and nobody wants to talk about it! Sex, marriage, divorce, affair, orgasm and lust, something that shouldn't be taboo anymore and people need to speak up about it.