You are a working woman who is pressed for time as you juggle your domestic life and your professional one. At times, you do not have enough time to cook luxurious meals to take to work for lunch, and finally end up spending money to buy food from your office cafeteria or hotels. But can this be an everyday affair? No; right? Home-cooked meals are always the best as it is healthy and nutritious, and cooked as per your preferences. So, here are a few healthy lunch options that can help to save time as well as provide healthy amount of nutrition and your choice of taste.
Salad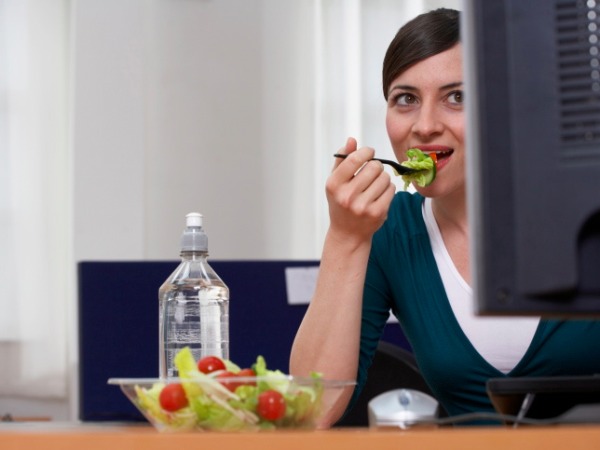 If you are someone who watches weight, then salad is a good option. Chopping a few onions, tomatoes, carrots, cucumber and coriander, and mixing them with boiled corn, a pinch of salt and few drops of lemon can be an easy early morning recipe. You can even add legumes and mushrooms to the salad. This big bowl of salad with your favourite veggies can provide you with the necessary vitamins and minerals. If dicing these vegetable can be hectic during mornings, you can chop them the previous night and store in the refrigerator. All you have to do when you wake up is to mix and pack them.
Roti roll
There are many easy sabzi recipes that can go well with rotis. You can make chapati dough the previous night and store in the refrigerator. The next day, you can make the chapatis and a quick sabzi and pack your lunch. Alternatively, you can stuff the sabzi inside the roti and roll it. While eggetarians can make scrambled eggs, non vegetarians can opt for chicken sausage roll.
Dal rice
Dal rice is one of the most favourite food combinations in India. It does not require too much effort and is easy to cook. You can mix dal with rice and pack as one, rather than carrying both in different lunch containers. Remember to mix extra dal to avoid drying up of your lunch.
Vegetable pulao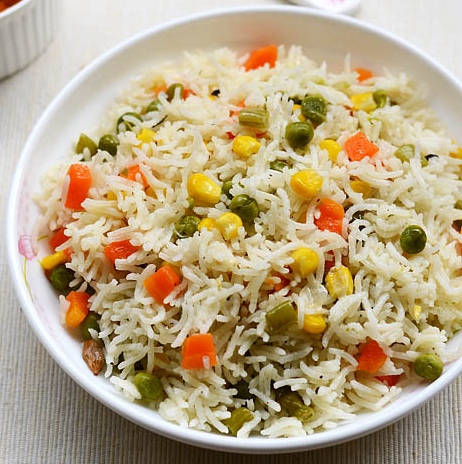 Pulao is a mix of rice with veggies and few spices, and can be cooked easily. You can chop some veggies the previous night and store them in the refrigerator to keep them fresh. There are many ways of cooking pulao, but an easier option would be to cook the raw vegetables along with spices and rice together.
Idlis
Idlis are a south Indian speciality cooked by steaming rice batter. Best combinations for idlis are chutneys. There are a variety of options; but, coconut or peanut chutneys can be made easily when you are in a hurry for your day's work. Pack a couple of idlis along with any chutney and your lunch for the day is ready.
Stuffed parathas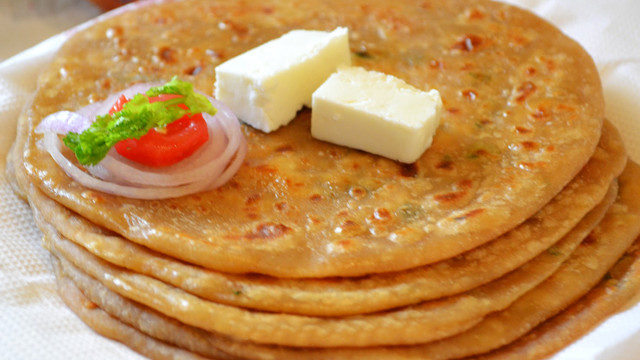 If making the batter/dough and chutney/sabzi separately is a tough job, stuffed parathas are a good option. When you are preparing the chapati dough, you can mix spinach and roll it to make palak (spinach) paratha. You can also combine potato, paneer, radish and onions to the dough to make the respective paratha. In this way you don't lose out on your veggies as well as a home-cooked lunch. Stuffed parathas can be combined with curd or pickles.
Now, can you give yourself a reason to not pack lunch from home?